Corus inks rep deal with Kidoodle.TV
New partnership creates a more brand-safe environment for advertisers and scales Corus' ad inventory.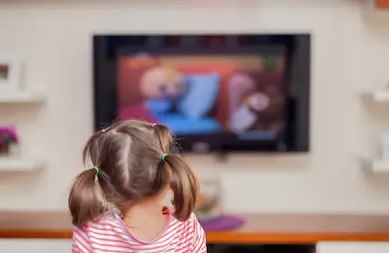 Kidoodle.TV and Corus Entertainment have signed a new deal giving Corus exclusive representation rights for the streaming platform's Canadian ad inventory.
The agreement aligns with Corus' overall strategy to build monetizable audiences across platforms – it recently launched in the OTT space with StackTV streaming exclusively on Amazon Prime – and maintains the company's commitment to safe, transparent content for children, said Philippe Kleim, head of digital sales for Corus Entertainment.
Speaking to MiC in an email, Kleim explained that because the platform's offerings are brand safe compared to platforms such as YouTube, and has no user generated content – plus, Kidoodle employs a quality assurance team to watch each episode – there is less risk for advertisers to find their content alongside inappropriate subject matter. "Advertisers and agencies will be able to identify the type of content they would like to buy and measure the best approach to reach the audiences they like," Kleim said.
Kidoodle's inventory of 15,000 episodes of series like Lego Friends and Babar and the Adventures of Badou is available in more than 140 countries via Apple TV, Chromecast, Roku and Fire TV among others. In Canada, Kidoodle sees roughly 1 million unique viewer downloads per month; globally the platform has more than 100,000 monthly active subscriptions. The service is free to watch and supported by video ads.
A platform like Kidoodle "represents the best of both worlds" for advertisers, he said, because users engage with content in a similar way to TV – long form video – resulting in high completion rates while also providing digital targeting capabilities. "Corus will also have the ability to create sponsorships and large custom integrations powered by data targeting."
For several years Kidoodle has been a partner of Corus Entertainment's Nelvana, a producer and distributor of animated and live action content for kids from preschool to 12 years old. Both companies share a common goal of creating premium kids' video content in a safe environment and the deal now creates opportunities for Corus to scale its supply of ad inventory.
"There was a clear alignment," Kleim said. "Building on the existing partnership made perfect sense."
According to a summer report by MTM Junior, 98% of Canadian children tune into long-form video content – digital or linear – on a monthly basis, and 64% of children report that their favourite activity in their spare time is watching video content. As children get older (teen and tween-age), they're more likely to prefer YouTube (with an average of 38%), while 31% of children across all age groups say Netflix is their favourite source of screen time and 26% say they preferred linear television. Despite YouTube's ubiquity among youth, YouTube has come under fire as a potentially unsafe environment for both young viewers and advertisers. Reports have emerged alleging that the platform is considering removing ads on kids' content, although YouTube has declined to comment on the matter.