How a new adtech company is simplifying buying for the cannabis market
Fyllo, a Chicago-based martech platform, has secured $18 million in funding, and credits Canadian clients for its learnings.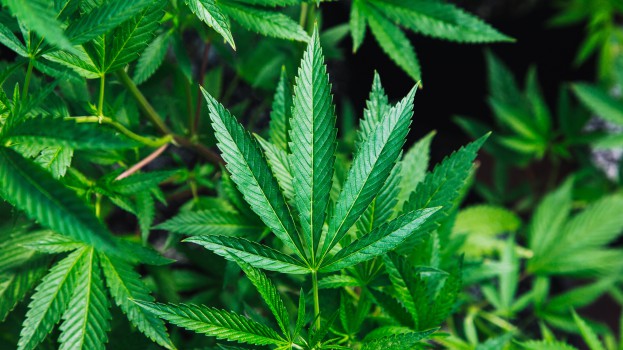 A Chicago-based adtech firm has just raised $18 million in funding – and it has a lot of its Canadian clients to thank for that.
Fyllo, a martech platform that specializes in digital ad buying for the cannabis industry, raised $16 million in August and an additional $2 million on Sept. 26. It also attracted high-profile cannabis investors Lorne Gertner and Kason Klarreich to its board of directors.
Fyllo specializes in deploying digital media buys for clients – both U.S. and Canadian – that fall within the confines of the law in every different jurisdiction in which they buy ads. This includes licensed producers, as well as accessory brands.
Brent Skoda, co-founder of Fyllo, comes from a background of entrepreneurship and IP (having authored 45 patents prior to Fyllo), and says he became interested in the cannabis market several years ago when his business partner Chad Bronstein (who worked in the digital adtech space with Amobee) was being approached by e-cigarette manufacturers, cannabis producers and CBD manufacturers. "They were unable to run campaigns through Google or other platforms. Essentially, we saw a huge opportunity to be the first mover giving brands like edibles and vape pen cartridges opportunities to drive scale online."
While the company specializes in navigating the different legal complexities of digital media buying for cannabis, and guarantees its campaigns will be compliant, its business is structured so that "if you do get sued or fined because of a glitch, we have the insurance to pay for it."
It also makes its compliance services available to publishers, having worked with Canadian partners both on the brand and publisher side. He said it recently agreed to a partnership with a Canada-based social platform, although he could not disclose which one.
Canada is important for Fyllo not just because it's a sizeable market, but because it's served as a great testing ground, which will come in handy as legalization in the U.S. becomes more widespread. "It was well ahead of the U.S. in terms of legalization. The vast majority of companies in the [U.S.] cannabis and CBD space are all getting funded out of Canada."
"Without having a real resource you can count on as an advertiser, it's a little scary. Especially if you're a start-up. Even if you're well-funded, you can't afford to make many mistakes. As we look forward to federal legalization [in the U.S.], all jurisdictions are going to have their own rules."
Non-medical cannabis use has been legal in Canada for almost one year, but Skoda remarks, "a year in the cannabis industry is like 12 years in any other industry." With that, he does expect competition to crop up for Fyllo, especially from Canadian companies. "It's going to be a really exciting time as the industry continues to mature. We'll all have a better understanding."