Quebec confirms $50 million plan to support local media
Triggered by the bankruptcy of Groupe Capitales Medias, the support includes a 35% refundable tax credit and will be available to print media province-wide.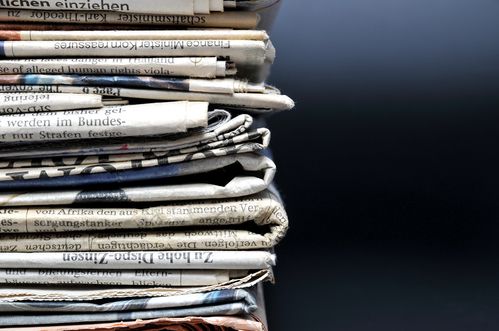 At a press conference Wednesday at the Quebec City legislature, Finance Minister Eric Girard and Culture and Communications Minister Nathalie Roy confirmed the provincial government would provide local media companies $50 million in support to stay afloat amidst the pressure of digital competitors.
Until 2024, the Quebec government will provide support on an annual basis to 188 private newspapers from 69 publishers. A refundable 35% tax credit for journalists and IT staff will be permanent and is retroactive to Jan. 1, 2019, applied to a maximum salary of $75,000 per year. In addition to that, Quebec will extend the tax credit available to Dec. 31, 2023 to support digital transformation.
Girard called the plan "a balanced approach" with three objectives: preservation of hundreds of jobs, respect for taxpayers ability to preserve an independent press and answering the urgency of the need. "Although we currently have to respond to specific situations, we want the measures we are putting in place to be fair for the entire industry," Girard said, noting the financial difficulties facing Groupe Capitales Medias that spurred the investment.
Roy estimated print publications have lost 65% of their advertising revenue. A parliamentary commission was set up in August and heard a lack of government advertising in local media had also contributed to the problem. Roy said those considerations are ongoing: "They talked about it during the commission, we heard them."
The notion of six daily newspapers across various regions in Quebec going bankrupt triggered a fast-moving process initially put in place back in 2015, says Brian Myles, editor of the independent Montreal newspaper, Le Devoir. Every publisher in Quebec has pushed for some kind of support since then, he says, and conversations were still happening in the early part of this year.
Myles is pleased with the program the government has devised, saying it was "smart enough to keep in tact previous programs," like the digital tax deduction and various subsidies already in place. "
"You get a sense of the fully comprehensive package that will be beneficial for dailies, weeklies, whether a mix of print or digital," he says. "You cannot benefit more than the capacity to pay your reporters to do their jobs."
 What has taken place in Quebec is happening elsewhere, Myles points out and other provincial governments could do well to pay attention. The program preserves the independence of the newsroom and "doesn't choose among winners and losers," he says. "If they value journalism for the sake of information, they'll have to think about it."
Myles is frank when he says the provincial government has done all it can and more help cannot be expected. "I'm expecting the federal government to finish the job."