How many are engaging with web content on Facebook?
Newswhip's Q3 study shows that "soft" news is still gaining more impressions than politics, and outbound links aren't getting the lion's share of impressions.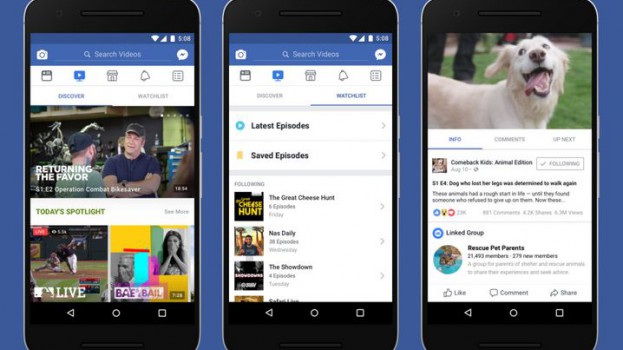 Publishers' content is getting more impressions on Facebook – but impressions might still be going more toward cat videos than hard news. And for those looking to drive traffic to their sites, there's bad news: outbound links aren't getting as many impressions as other types of content.
That's according to a study from Newswhip, which every quarter measures the amount of likes, shares and comments on web content from publishers posted to Facebook. The global study for Q3 measures the period between the beginning of July and end of September. The study does not measure click-throughs.
This study was released shortly following controversy over Facebook's admitted miscalculation of video metrics in 2016. The company admitted to the miscalculation last year, and earlier this month reached a proposed settlement in a lawsuit against a group of small advertisers in California which, if approved, would see the company pay $40 million. Beyond the lawsuit, employees (and former employees) from companies such as CollegeHumor and BuzzFeed have alleged that those video metrics had major effects on the health of other media companies.
Nevertheless, there were more than 6.5 billion engagements with web content on Facebook in Q3 this year, representing a lift of 31.7% year-over-year (although this was only up 3.1% from the 2017 figures, as Q3 2018 saw a drop). Newswhip also found that engagements in Q3 2019 were lower than the previous quarter, with Q2 engagements reaching 7.5 billion.
Per article, average engagements in Q3 came to 185. Q3 2018 saw an average of 134 engagements per article, while Q3 2017 saw 171.
Globally, no Canadian publishers were among the top-15 for web impressions in Q3; Fox News' site was the top with 170.5 million impressions, followed by NBC.com with 158.7 million. However, some global publishers with Canadian arms – such as Yahoo and Huffpost – were among the top. Yahoo came in 10th with 67.6 million impressions, while HuffPost was just behind at 67.4 million.
Of the top-100 stories in terms of impressions, most went to "soft" news – content such as human interest stories, animal content and comedy. That category took 49% of the shares of impressions. Newswhip created a whole new category for one rising topic, climate change, which took 10% of impressions. Politics took 19%, hard news took 9%, death notices took 3% and "other" took 11%. Newswhip noted that death impressions were lower this quarter, likely because there were fewer notable deaths than in previous years.
According to the study, native video formats see the most engagement, with 46.4% of the top 10,000 posts being native video. However, photo posts are slightly behind with 45.3%. The remaining 8.3% are split among links – which only take 0.4% of Facebook impressions – status updates (0.3%), live video (0.07%) and embedded video (0.02%).