What's the online cannabis content audience like?
MIQ breaks down who's searching for what, how long they're dwelling on sites and what this means for marketers.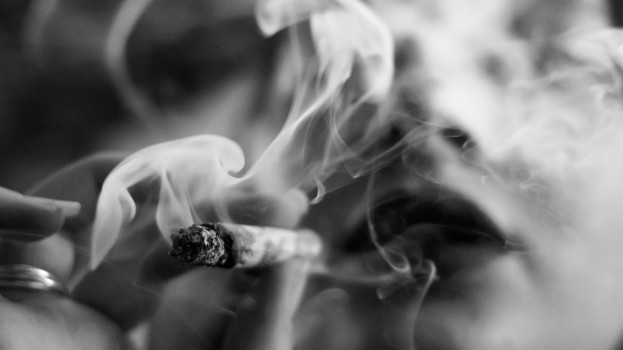 Since cannabis was legalized for non-medicinal use more than one year ago, regulations have made it difficult for marketers to embark on campaigns that generate true mass awareness. With rules that limit ad buying only to platforms where marketers can guarantee that no one under the legal usage age (18 or 19 in most provinces) can view the ads, licensed producers and retailers have their work cut out for them when it comes to getting the word out.
But new research from media intelligence firm MiQ shows that the appetite for cannabis and cannabis media is stronger than ever. According to MiQ, more than 300,000 web searches for cannabis products occur every day, coming from more than 90,000 Canadian consumers.
Search topics cover a wide range, from news on the market to different varieties and impacts on health.
Who are these online searchers? Men are 43% more likely than women to search for info online. And, according to MIQ's findings, consumers over the age of 45 are more likely to over-index on cannabis research than younger consumers (primarily focusing on health impacts and the difference between product varieties). But that doesn't necessarily mean older Gen X and Boomers are lighting up more than their younger counterparts. Jim Davis, head of MIQ's cannabis advertising division, tells MiC there are three core audiences for cannabis content, and all three have different key behaviours.
"There are people who actively consume cannabis," he says. "They're far more active in terms of sessions. They visit more and tend to spend more time per session – about five minutes and thirty-five seconds. They're, in turn, more likely to visit a retail location." Of active users, only 3% of their time consuming online cannabis content is focused on news pieces (covering topics such as legislation updates), 21% on health content, 10% on lifestyle content, 58% on informative content (such as product descriptions) and 7% on store locators.
The second group, he says, is more focused on experimentation, what MIQ calls "intenders." They tend to look more at different strains and products, as they're open to trying, but haven't made a decision yet. "A lot of their activity is around education, trying to understand the benefits and values." In this group, 5% of their time is on cannabis news, with 25% on health content, 11% on lifestyle content, 55% on informative content and 4% on store locators.
The last, says Davis, is also research-oriented, but is on the investment side. "They want to read more around health content." This is the one category that tends to skew more female, says Davis. They spend the most time on news content (32%), but also devote a fair amount of online time to health (28%) and lifestyle (32%). They are, however, less invested in informative content and store locators (5% and 3%, respectively). Their sessions are also shorter, at an average of 2:13 per session.
For consumers overall, it's most common to visit a location two days after searching online. According to MIQ, 11.9% make an offline visit two days after online research. Three days is the next-most common at 10.9%.
But what does that do for marketers?
Tight legislation means brands are forbidden from buying media in any location that isn't reasonably age-gated. This means OOH is limited to place-based buys in locations such as nightclubs, TV and radio are essentially off-limits, and Health Canada has expressed concern over the sponsoring of music festivals by cannabis brands. Some brands have engaged in cinema buying in VIP Cinemas, which only allow patrons above legal age into auditoriums. Digital can allow age gating, but most marketers admit it's tricky to navigate.
"There are a lot of restrictions, first just around the execution, and then around what you can and can't say," says Davis.
But, he says, the tides may be turning. "There's a lot more awareness now, and I think brands are getting a lot more comfortable with their understanding of the marketplace."
Some DSPs and agencies have embarked on more efforts to find ways to execute media campaigns for cannabis and CBD products. For example, Chicago-based adtech company Fyllo secured $18 million in funding, and specializes in helping companies (including Canadian brands) navigate the different legal complexities of digital media buying, and helps to plan online campaigns with a guarantee that ads will only appear on approved, age-gated sites.
MIQ also helps digital advertising clients plan and navigate amidst the complexities of the online cannabis market. Overall, Davis says, it's important to know what kinds of audiences are looking at content. "With so many restrictions, you want to know who you're speaking to."