Cineplex to seek strategic partner for e-sports division
Box office and theatre advertising were on the rise thanks to action-packed blockbusters and family-friendly fare.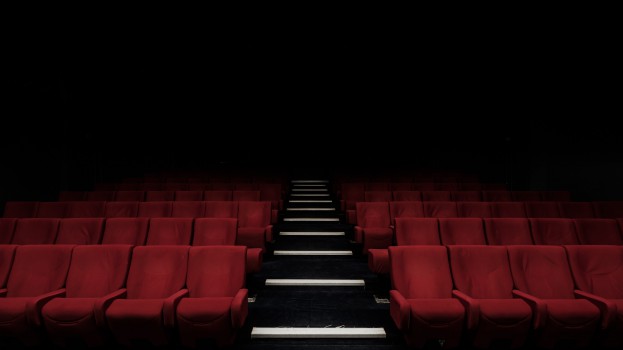 There's good news for Cineplex: theatre attendance, pre-show entertainment and even concessions are all bringing in healthy business. Revenues were up 8.3% at Cineplex, thanks to improved performances at both the box office and in media.
But during its Q3 earnings announcement, the Canadian entertainment giant also stated that it was moving its e-sports division, which it established four years ago, into assets for sale and discontinued operations.
Cineplex announced that during the quarter, which ended Sept. 30, the company had initiated a review process of World Gaming Network (WGN), its online e-sports platform. It is currently engaging an unnamed third-party adviser to "identify a strategic equity partner," although Cineplex says it may retain a minority equity interest in that operation.
Still, despite pulling the plug on e-sports, Cineplex raked in $418.4 million for the third quarter, up from $386.4 million in the same period of 2018. Attendance was up 1.8%, with 17.1 million tickets sold for movies in the quarter.
The Lion King accounted for 18.2% of the box office sales, making it the biggest driver of box-office business. Spider-Man: Far From Home came in second at 13.8%. While the top-five earning movies for Cineplex are usually family-friendly fare or action-packed blockbusters, horror flick It: Chapter Two (shot largely in Port Hope, Ont.) and Quentin Tarantino film Once Upon a Time in Hollywood were also among the top-five drivers of theatre revenue.

In total, box office revenues were up 2.6%, pulling in $177.9 million. There was a moderate (0.9%) increase in box office revenue per patron, with the average movie customer bringing in $10.16. However, box office share from premium products – such as 3D, IMAX, 4DX and the adults-only VIP theatres was down slightly. This quarter, premium represented 35.8% of box office revenues, down from 41.2%.
Cineplex's media business was nothing to sneeze at either. The company pulled in $43.3 million for total media, an increase of $10.1 million (30.6%) compared to the previous year. Cinema media had a record quarter, pulling in $22.6 million, up 13% from the $20 million that came in the year before. This was primarily due to Cineplex increasing the amount of pre-show advertising it includes in cinema presentation.
And Cineplex's place-based business is also soaring: revenue increased by 57.2% from Q3 2018. This was largely due to more contracts under Cineplex's belt, including MEC and AMC theatres' digital network. In total, place-based media came to $20.7 million.