Bell Media, Ski-Doo bring digital series to linear
Extreme excursion series Escape Mountain will be amplified to linear as Ski-Doo builds mass brand awareness this winter.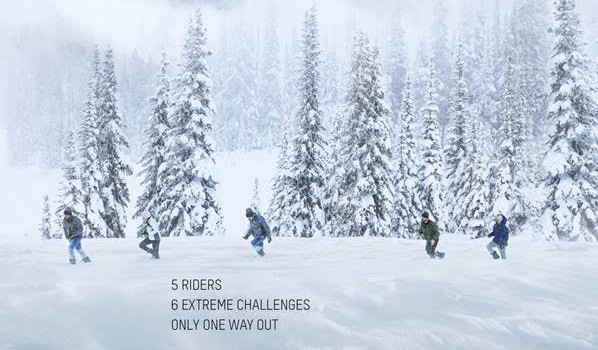 Bell Media's specialty net Discovery has partnered with Ski-Doo to bring a digital series to linear.
Escape Mountain is an unscripted, competition-style series that combines the concept of an escape room with the rugged Canadian wilderness. In the series, five riders are dropped from a helicopter in the middle of nowhere with no gear (other than a beacon) and no directions. One of their first hurdles is to find a group of five Ski-Doos, which they then use to make their way to the finish line. Rather than compete against one another, the five riders are tasked with working together to reach the finish line as one.
The participants include professional winter athletes such as snowmobile riders, skiers and snowboarders (including Craig McMorris, CBC Olympic analyst and older brother of Olympian Mark McMorris).
The special dropped on Discovery's website and the Discovery Go app in late September, presented as a three-part series supported by pre-roll video advertising. The Ski-Doo brand is integrated through the use of the snowmobiles, with branding and logos also used in the "presenting" spot on the title.
The linear special will premiere Nov. 21 at 8 p.m. on Discovery. Justin Stockman, VP of brand partnerships at Bell Media, said the series, as well as the amplification to linear, is part of an effort by Ski-Doo to "build mass awareness around [the] brand as we head into winter."
Leading up to the special this week, a 30-second trailer will run across Discovery networks and TSN, while a 15-second digital pre-roll trailer will air on targeted sites. Discovery will also engage in organic and paid social promotion for the special.