Pompe Media pairs with Neo-Traffic for place-based expansion
Neo-Traffic's parent company Media Group has taken a 50% share in the gas pump specialist, allowing for national expansion.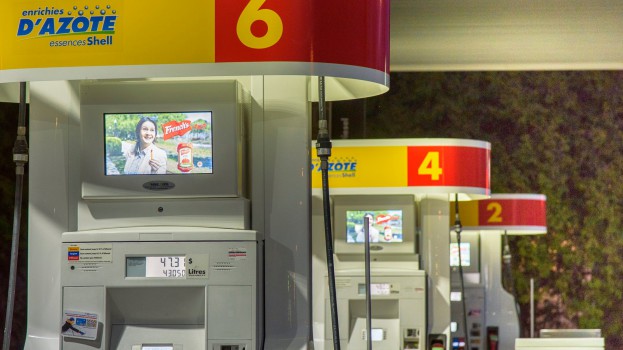 Quebec-based media specialists Pompe Media has entered into a strategic partnership with Media Group, which owns mall advertising giant Neo-Traffic.
Pompe Media, while currently Quebec-only, specializes in digital video advertising at gas stations and convenience stores. Its technology allows it to install digital displays on fuel dispensers. Coupled with accompanying video advertisements inside the shops, CEO Ismael Alaoui tells MiC its format is well-rounded enough to turn exposure into conversion.
"A lot of people are paying at the pump," he says. "We're helping them generate more traffic, increase awareness and get inside [the store]."
It's also developing advertisements for high-speed electric vehicle charging stations, which are still not common across Canada, although he says the partnership with Media Group will help drive growth in that regard.
Pompe Media is also hoping to expand its footprint nationally through this partnership. Alaoui tells MiC the goal is to expand into Ontario, as well as Vancouver and possibly Halifax by the latter half of next year. That's where Media Group comes in.
"When we were doing a financing round, we wanted a real partner. We had an opportunity to have investors who came from other businesses or other industries, but for us, the key was to find someone who was already in the out-of-home space, specifically in digital out-of-home. They are already national, in all provinces, and they are a big leader in advertising."
Neo-Traffic's advertising extends to 103 mall properties across Canada. Parent co. Media Group now holds 50% of the shares in Pompe Media. For Media Group, the investment gives the company access to a new digital advertising network in Pompe, which is slated to have more than 1,700 screens available by next spring.