Talk radio takes most markets: Numeris PPM
Bray & Partners president David Bray outlines the top stations across the country throughout the fall.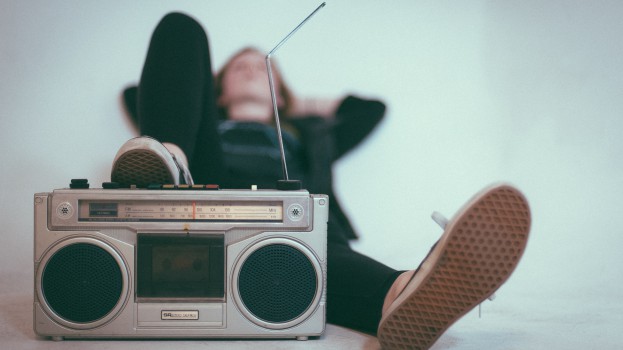 It seems over the last quarter, Canada has been all about talk.
Numeris has released its latest PPM numbers for the 13-week period covering Aug. 26 to Nov. 24. Most of the major markets favoured talk over music, with CBC Radio One taking the top spots in Toronto, Vancouver and Calgary, and talk stations CHMP and CJAD taking both French and English speakers in Montreal.
Only in Edmonton was music the top choice, with adult contemporary station NOW Radio claiming the crown.
But some demos changed their tune (literally) and favoured new stations, while other leaders saw their support dwindle slightly. Let's take a look at the top-five markets.
Toronto: For the third quarter in the row, CBC Radio One has topped the market for A12+, and this time increased its share (15.7% up from 14.4%). It also grew its share with men 25 to 54, topping the demo with an 11.7% share (up from 11.5%). BOOM-FM followed closely at 10.2%. For women, CHUM-FM continues to lead, although its share has decreased for the third quarter in a row at 15.4% (down from 16.1%). The station also leads with millennial males (12.5%, up form 11%), while Virgin overtook CHFI for the lead with millennial women at 15.3% (however, last quarter's leader, CHFI, still grew its share with the demo at 14.7%).
Vancouver: CBC Radio One stayed on top in this market as well, however it lost some share (16% down from 16.9%). QM-FM stayed on top with women 25 to 54 although its share decreased to 15.7% from 17.3%. For men 25 to 54, FOX stayed on top and grew its share to 14.8% from 13.1%. It was also far out in front with men 18 to 34 with a 21.2% share. Women in the millennial demo went for Kiss, which surpassed last quarter's champion Rock101 — although it was a close race, with Kiss at 10.8% and Rock101 at 10.3%.
Edmonton: NOW Radio stayed on top with 12+, but after two quarters of growing its share, that dropped nearly two points to 8.9%. It also held the top for women 25 to 54 but saw its share decrease nearly three points to 16%, and with women 18 to 34 at 16.1% (down from 21%). There was a new champ for men 25 to 54, with The Bear topping the list at 13.1%, making big gains over its previous 8.6%. For men 18 to 34, Sonic continued to lead the way with 16.2%, with The Bear close behind at 15.1%.
Calgary: CBC Radio One stayed on top in Calgary as well and grew its share to 9.35 (up from 8.5%). Women 25 to 54 had a new favourite, with Soft Rock 97.7 taking the top with an 8.6% share. Although this was enough to overtake previous demo champ CHUP-FM, its share still still decreased from last time, coming in at 8.6% (down from 9.2%). Men 25 to 54 picked a new favourite as well, with X92.9 rising its share to 11.7% from 9.7%. That station also stayed on top with men 18 to 34 with 13%, down from 14%. Women in the millennial demo went for Wild 95.3% once again, with its share decreasing half a point to 13.5%.
Montreal (Francophone): CHMP stayed on top for 12+, giving its share a big boost to 18.8% (up from 14.9%). This was also the favourite station of men 25 to 54, with a share of 14.6% (up from 11.7%). With women 25 to 54, CITE-FM continued to be the top pick and grew its share to 21.2% (up from 18.4%).
Montreal (Anglophone): CJAD 800 remained on top, although it saw the slightest decrease to 25.1% (from 25.2%). Women 25 to 54′s favourite continued to be The Beat, with a significant share of 34.7% (up from 33%). The Beat is also one of the only stations in major markets to appeal to both men and women in the same demo; more than one-fifth (21.6%) of men 25 to 54 went for The Beat.
David Bray is president of Bray & Partners.
Toronto
% Share of Hours Tuned
(Mon.-Sun, 5a-1a)
Station

A12+

PPM

Aug. 26-

Nov. 24

A12+

PPM

May 27-

Aug 25

W25-54

PPM

Aug. 26-

Nov. 24

W25-54

PPM

May 27-

Aug  25

M25-54

PPM

Aug. 26-

Nov. 24

M25-54

PPM

May 27-

Aug 25

CBC Radio Two

1.8

2.1

1.8

2.9

1.7

3.1

CBC Radio One

15.7

14.4

9.9

9.2

11.7

11.5

AM 640 Toronto

1.6

1.1

.6

.3

1.7

1.1

Classical 96.3 FM

4.7

5.3

12.1

1.1

3.1

2.9

102.1 The Edge

2.3

2.4

3.3

4.2

3.6

3.9

News Talk 1010

6.5

6.5

2.2

1.8

3.3

2.1

680 News

5.6

5.8

4.1

4.3

5.6

5.5

93.5 The Move

1.3

1.4

1.9

2.0

1.7

1.7

AM 740/96.7 FM

2.1

2.0

.3

.2

.7

.6

Boom 97.3

7.9

8.8

5.7

7.5

10.2

10.7

98.1 CHFI-FM

9.6

8.6

11.2

10.6

8.2

7.3

TSN

.7

.4

.5

.1

1.8

1.1

104.5 CHUM-FM

7.5

7.5

15.4

16.1

6.4

6.2

Z103.5

1.9

2.3

4.6

4.9

1.9

2.3

Q107

6.0

6.5

5.4

5.7

7.5

9.2

Sportsnet 590

The FAN

1.5

1.8

1.0

.9

2.8

3.2

Jazz FM 91

2.0

2.2

2.4

1.8

.9

.7

Jewel 88.5

2.5

2.4

1.6

.6

2.7

1.0

Virgin Radio 99.9

5.8

4.5

8.9

5.3

6.9

7.0

KISS 92.5

3.3

3.6

7.3

7.9

3.6

4.3

G98.7

1.5

1.3

1.3

.9

.3

.3

Indie 88.1

1.9

1.6

2.1

2.2

4.4

3.4
Vancouver
% Share of Hours Tuned
(Mon.-Sun, 5a-1a)
Station

A12+

PPM

Aug. 26-

Nov. 24

A12+

PPM

May 27-

Aug 25

W25-54

PPM

Aug. 26-

Nov. 24

W25-54

PPM

May 27-

Aug  25

M25-54

PPM

Aug. 26-

Nov. 24

M25-54

PPM

May 27-

Aug 25

CBC Radio One

16.0

16.9

4.4

4.3

5.7

8.7

CBC Radio Two

3.2

3.1

1.0

.8

.8

1.0

94.5 Virgin Radio

5.7

5.3

6.9

7.3

8.5

5.9

Rock 101

8.1

10.3

7.5

8.5

8.6

11.2

99.3 The Fox

5.9

5.5

7.1

6.7

14.8

13.1

BNN

Bloomberg Radio

.4

.4

0

0.0

.1

.1

KISS Radio 104.9

3.4

3.9

6.1

8.1

3.7

3.9

104.3 The Breeze

3.3

3.5

2.8

3.8

3.0

3.8

AM 730 Traffic

.9

.9

.7

.6

1.4

1.6

103.5 QM FM

9.3

8.9

15.7

17.3

7.3

7.4

CISL Sportsnet 650

1.8

1.0

3.3

2.7

2.0

.7

93.7 JR FM

4.6

4.9

7.7

8.1

3.6

4.1

96.9 Jack FM

4.9

6.4

7.4

8.3

8.4

8.9

CKNW

13.3

11.5

4.6

.7

9.3

10.2

102.7 The Peak

2.4

2.7

4.0

5.4

4.4

3.3

TSN 1040

2.7

2.2

.8

.2

4.1

2.5

News 1130

4.1

3.6

3.1

3.9

3.8

5.8

Z 95.3

4.5

4.7

8.7

8.2

4.6

2.1

Praise 106.5

3.2

2.3

5.6

2.9

3.7

3.4
Edmonton
% Share of Hours Tuned
(Mon.-Sun, 5a-1a)
Station

A12+

PPM

Aug. 26-

Nov. 24

A12+

PPM

May 27-

Aug 25

W25-54

PPM

Aug. 26-

Nov. 24

W25-54

PPM

May 27-

Aug  25

M25-54

PPM

Aug. 26-

Nov. 24

M25-54

PPM

May 27-

Aug 25

CBC Radio One

7.9

7.0

4.1

3.5

3.5

3.3

CBC Radio Two

1.5

1.1

.7

.5

1.5

1.1

CFBR-FM The Bear

8.6

5.5

6.6

4.4

13.1

8.6

CFCW

3.9

4.3

.5

.2

.8

1.6

104.9 Virgin Radio

3.4

2.7

4.5

4.0

4.5

3.1

TSN 1260

2.4

2.2

.2

.2

5.3

4.9

KISS 91.7

5.8

4.3

8.9

5.6

4.6

3.9

Sonic 102.9

6.8

7.5

12.8

11.0

11.4

14.1

630 CHED

7.4

6.7

2.1

1.5

4.6

4.4

Global News880

1.2

1.6

.5

.4

1.0

.9

K97

5.1

5.4

4.1

5.4

7.2

6.2

CISN Country

5.3

6.3

6.5

9.4

3.7

4.9

UP 99.3

6.4

7.4

8.8

8.7

4.5

8.2

Hot 107

4.1

3.4

4.6

6.1

5.0

2.8

95.7 CRUZ FM

3.9

4.2

2.1

2.9

7.9

8.1

92.5 The Chuck

3.3

4.5

3.6

5.2

2.5

3.0

102.3 NOW! Radio

8.9

10.3

16.0

18.9

8.7

9.3

96.3 The Breeze

6.9

7.5

7.8

4.9

2.9

3.1

CKUA-FM

3.0

3.2

1.7

3.0

4.1

3.8
Calgary
% Share of Hours Tuned
(Mon.-Sun, 5a-1a)
Station

A12+

PPM

Aug. 26-

Nov. 24

A12+

PPM

May 27-

Aug 25

W25-54

PPM

Aug. 26-

Nov. 24

W25-54

PPM

May 27-

Aug  25

M25-54

PPM

Aug. 26-

Nov. 24

M25-54

PPM

May 27-

Aug 25

CBC Radio One

9.3

8.5

3.1

2.5

6.1

4.7

CBC Radio Two

3.8

3.3

5.3

4.4

4.7

4.3

Sportsnet Fan 960

1.9

1.6

.4

.4

3.2

2.5

X92.9

6.0

6.0

4.8

5.4

11.7

9.7

CFFR 660 News

4.5

4.8

1.4

1.9

4.2

3.8

Q107

5.2

6.8

4.0

5.2

4.0

6.8

XL103FM

7.7

7.2

6.8

6.6

8.3

7.2

95.9 CHFM

5.8

5.0

7.8

6.2

5.4

5.9

News Talk 770

8.3

7.8

3.9

3.4

4.7

4.7

98.5 Virgin Radio

4.3

3.9

6.5

5.8

5.3

4.2

Soft Rock  97.7

7.1

6.7

8.6

9.2

5.5

5.2

96.9 Jack-FM

4.4

4.3

5.0

6.0

4.4

3.4

CJAY 92

5.1

6.5

5.8

4.7

6.9

10.5

KOOL 101.5

4.7

4.3

8.2

7.8

6.6

5.5

90.3 AMP Radio

3.2

3.6

6.3

6.9

3.4

3.9

Funny AM1060

.7

.6

.2

.3

1.2

1.2

Country 105

7.5

8.4

7.3

8.7

3.3

4.5

Wild 95.3

3.6

4.1

6.8

7.4

3.6

4.8
Montreal (Franco)
% Share of Hours Tuned
(Mon.-Sun, 5a-1a)
Station

A12+

PPM

Aug. 26-

Nov. 24

A12+

PPM

May 27-

Aug 25

W25-54

PPM

Aug. 26-

Nov. 24

W25-54

PPM

May 27-

Aug  25

M25-54

PPM

Aug. 26-

Nov. 24

M25-54

PPM

May 27-

Aug 25

CBF FM: 95,1 Première Chaîne

12.7

11.8

7.5

7.1

8.2

7.9

CBFXFM: Ici Musique 100,7

2.7

2.6

1.2

1.4

1.9

2.4

CBC Radio Two

.3

.3

.1

.1

.4

.4

CBC Radio One

.3

.7

.1

.5

.8

1.8

CFGLFM: 105.7 Rythme FM

14.0

14.0

20.9

18.3

8.4

9.4

CHMPFM: 98.5 FM

18.8

14.9

8.7

7.4

14.6

11.7

CHOM 97.7 FM

5.6

6.2

2.3

3.2

9.0

11.4

CITEF3: 107,3 Rouge fm

11.9

12.0

21.2

18.4

9.8

8.3

CJAD 800

.6

.4

1.3

.7

0

.2

Virgin Radio 96

3.9

4.4

5.8

5.3

5.6

6.7

CKAC: Radio circulation 730

.3

.4

.1

.4

.2

.4

CKBEFM: The Beat 92,5

5.0

5.5

7.3

8.9

7.0

7.2

TSN 690

.2

.2

0

0

.7

.8

CKLXFM:

91,9 Sport

2.3

1.8

1.1

.8

6.1

3.7

CKMFFM: NRJ Montréal 94.3

6.5

5.9

7.9

9.5

12.7

9.6

96.9 CKOI

8.3

10.6

10.7

12.4

10.6

13.7

AM980

.6

.7

.7

.8

.2

.2
Montreal (Anglo)
% Share of Hours Tuned
(Mon.-Sun, 5a-1a)
Station

A12+

PPM

Aug. 26-

Nov. 24

A12+

PPM

May 27-

Aug 25

W25-54

PPM

Aug. 26-

Nov. 24

W25-54

PPM

May 27-

Aug  25

M25-54

PPM

Aug. 26-

Nov. 24

M25-54

PPM

May 27-

Aug 25

CBF FM: 95,1 Première Chaîne

1.5

.7

.7

.2

4.3

2.3

CBFXFM: Ici Musique 100,7

.3

.4

.3

.8

.3

.3

CBC Radio Two

2.3

2.4

.3

.6

2.9

1.6

CBC Radio One

6.6

6.7

4.7

6.1

3.4

4.4

CFGLFM: 105.7 Rythme FM

2.3

2.4

3.5

2.8

3.5

4.1

CHMPFM: 98.5 FM

2.4

2.0

1.5

1.0

2.9

2.4

CHOM 97.7 FM

10.8

12.0

6.3

8.3

21.3

23.8

CITEF3: 107,3 Rouge fm

1.0

1.2

1.2

1.4

1.5

.9

CJAD 800

25.1

25.2

13.1

15.5

8.5

11.7

Virgin Radio 96

9.6

11.1

17.0

17.7

10.8

11.0

CKAC: Radio circulation 730

.1

.2

0

.1

.1

.1

CKBEFM: The Beat 92,5

22.0

21.4

34.7

33.0

21.6

20.1

TSN 690

4.2

3.6

2.4

3.5

7.7

5.5

CKLXFM:

91,9 Sport

.2

.1

.1

.1

.5

.4

CKMFFM: NRJ Montréal 94.3

2.3

1.0

5.0

.8

2.0

.8

96.9 CKOI

1.0

1.3

1.5

1.5

.8

1.6

AM980

0

.1

0

0

0

0