How Canada's ad spend compares to its economic growth
TV is solid, and so is ad spend in general, but does Canada's market make it an effective place to spend?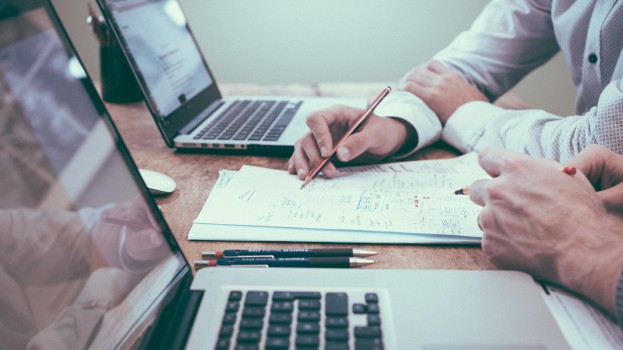 GroupM has released its year-end global ad spend predictions for its top 20 markets around the world – and for Canada, it's mostly good news.
The country's advertising market is growing faster than the economy in general, its TV ad spend remains strong and its ad spend growth over the years is set to outpace markets like China, Germany and Mexico (in terms of percentages, not dollars of growth).
Let's take a closer look at the ways in which Canada stood out.
What makes Canada unique?
Next year, Canada is set to be the eighth-largest contributor to worldwide ad growth, bringing a predicted US$465 million in growth. The top four contributors are well out in front (China will contribute nearly $1.3 billion in growth; India at $1.5 billion, the U.K. will spend $1.9 billion and the U.S.'s growth is well past $18 billion).
GroupM noted that Canada is in a unique position as one of the global markets that has a significant gap between its advertising growth and its economic growth. Along with the U.K., India and Italy, GroupM stated that Canada's ad market was growing faster than its actual economy, stating that it "may not be [a] relatively effective place to spend." China, Mexico, Switzerland, Brazil and South Korea are on the opposite sides of the spectrum; their economic growth is outpacing their ad spend growth.
The report also noted differences between Canada and Australia, which it said are often compared because they are similarly sized markets, but their situations are unique. Both were among $10 billion+ markets in 2019 with regards to ad spend, but Canada is set to grow slightly faster over the next five years due largely to the strength of the U.S.: Canada's ad market grew an estimated 5% in 2019, and is expected to grow by just under 4% in each year to come. Australia, meanwhile, is only expected to see 2% in annual ad spend growth.
Canada is also credited with being one of the leading drivers in Netflix's strength. GroupM puts its subscriber estimates at six million households in the market. Seb Rennie, chief investment officer of GroupM, Canada, remarked that the country's appetite for consumer-direct streaming services has led to Canadian broadcasters investing more heavily in data and technology and new ways to distribute content. From Bell Media's increasingly popular Crave to CBC's Gem, most of the country's broadcasters now have associated subscription or TV Everywhere products, and are making additional investments in social and digital short-form.
Canada by the numbers
In total, Canada is expected to finish the year with US$12 billion in ad spend, representing a 5% growth. The biggest share goes to internet advertising at 52% ($6.4 billion, 8.3% growth), with the next-largest share going to TV at 20.9% ($2.5 billion, 2.8% growth).
Despite the last several years seeing modest declines for television, the medium is back on a subtle growth track. Over the next five years, TV is predicted to grow between 1.2% and 2% every year. Its share will decline somewhat, dipping to 18.7% by 2024.
This is in stark contrast to markets like China, Mexico and the U.S. where television is not only largely declining, but is also, in the case of China, declining in double-digits.
Besides television and digital, the only other medium to see positive spending growth in Canada is OOH/cinema. It's set to take in $627.6 million this year and grow by between 5.1% and 5.8% over the next four years. It's also expected to stay at a relatively similar share, at 5.2% this year and up to 5.6% in 2024.
Radio, newspapers and magazines are all seeing subtle declines at under 2% per year.
By 2024, Canada will spend $14.5 billion in advertising, with 18.7% of that on television, 59.1% on digital, 7.5% on radio, 8.2% on newspapers, 0.8% on magazines and 5.6% on OOH.