Is there a 'Raptor factor' in Canada's 2019 ad spend?
The red-hot Raps and a federal election had an impact on ad spending, but can we say the same for 2020?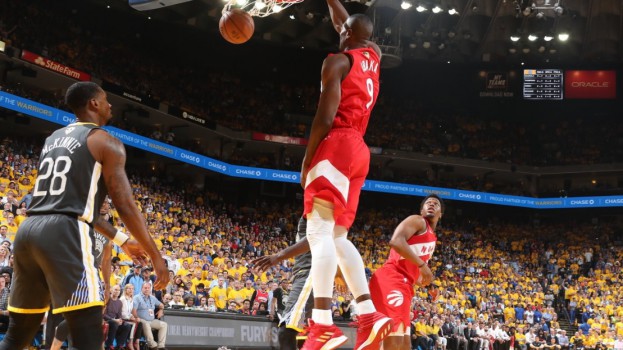 The third set of analyses and predictions for ad spend in as many days has hit the wires, and today's report comes from IPG Mediabrands intelligence unit Magna.
The agency projects modest but steady growth for Canada's advertising market, but despite our red-hot basketball team giving TV a boost, as well as our healthy OOH market, it's clear that it's all about digital.
Ad spend grew 4.4% in Canada this year, per Magna's numbers, to CAD$16 billion. It will grow another 3.8% next year.
Some of the biggest factors in this year's healthy growth, according to Magna, was not only the recent federal election, but also the surprise takeoff and success of the Toronto Raptors, which resulted in the team staying in the Playoffs much longer than they ever had before – all the way to the end, in fact (in case you hadn't heard – since according to Magna's estimates, 44% of Canadians tuned into the match).
Amidst all the growth, total non-digital media will fall by 6% next year, marking the eighth consecutive year of decline. That's due to a general economic slowdown in the country and the continued competition from digital media. However, digital media will compensate for this loss by gaining another 10% next year.
Within digital, social will grow the fastest (14%), with online video shortly behind (13%) and search rounding out the top three drivers at 9% growth.
Although some firms – such as WPP's GroupM – predict growth or steadiness with TV ad spend, Magna sees it dropping next year by 3%, despite the return of the Summer Olympics, which will result in a pricing increase. OTT viewing, meanwhile, is growing; 60% of Canadian households were estimated to have OTT subscriptions earlier this year – prior to the November launch of Disney+. Netflix leads the charge at 55% penetration, Amazon Prime is further behind in second place at 19%, with Crave in third at 13%.
Canada's radio market is quite significant compared to other countries – it represents 8% of Canada's total ad spend market (approximately $1.28 billion), making it the third-highest share in the world. However, it will shrink by 4% in 2020. So too will the print market, with spend declining by 16% (due to lower circulation and stagnant pricing, according to Magna). However, OOH will see a modest 2% rise, with digital OOH inventory now representing 20% of the medium's ad spend. The dominant vendors in the space, according to Magna, are Pattison, Outfront and Astral.