Golden Globes still a draw: Numeris
The week was dominated by special programming including the Globes and NYE broadcasts from CBC and 'Dick Clark's Rockin' Eve.'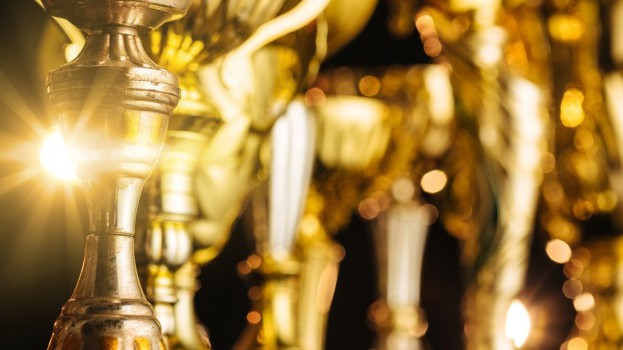 As the New Year approached it was a slew of holiday-related programming that had Canadians tuning in across the country according to Numeris results for the week ending Jan. 5.
However, the Sunday night airing of the 77th Annual Golden Globe Awards was the most-watched single-night broadcast with an average minute audience of 3 million viewers. The awards ceremony was the most-watched broadcast across all markets save for Quebec where Bye bye 2019 drew more than 4 million viewers to ring in 2020.
Both CBC's Canada's NYE: Countdown to 2020 and Dick Clark's New Year's Rockin' Eve with Ryan Seacrest 2020 were the top choice for holiday programming, each drawing an AMA of  more than 1.5 million.

In Toronto/Hamilton the Leafs drew viewers to NHL action with an AMA of 575,000 and in Vancouver/Victoria the Canucks brought in an AMA of 271,000.
Canada (Anglophone)
1. The Golden Globes on CTV Sunday at 8 p.m.: 3 million viewers
2. Canada's NYE: Countdown to 2020 on CBC Tuesday at 11 p.m.: 1.63 million viewers
3. Dick Clark's New Year's Rockin' Eve with Ryan Seacrest 2020 on Citytv Tuesday at 11:30 p.m.: 1.56 million viewers
4. Magnum P.I. on CTV Friday at 9 p.m.: 1.51 million viewers
5. Blue Bloods on CTV Friday at 10 p.m.: 1.5 million viewers
Quebec (Francophone)
1. Bye bye 2019 on SRC Tuesday at 11 p.m.: 4.37 million viewers
2. Infoman on SRC Tuesday at 10 p.m.: 2.57 million viewers
3. En direct de l'univers on SRC Tuesday at 7 p.m.: 1.73 million viewers
4. Les coulisses du Bye bye 2019 on SRC Tuesday at 12:17 p.m.: 1.71 million viewers
5. A l'année prochaine 2019 on SRC Tuesday at 8:30 p.m.: 1.59 million viewers
Montreal (Anglophone)
1. The Golden Globes on CTV Sunday at 8 p.m.: 147,000 viewers
2. Dick Clark's New Year's Rockin' Eve with Ryan Seacrest 2020 on Citytv Tuesday at 11:30 p.m.: 111,000 viewers
3. Magnum P.I. on CTV Friday at 9 p.m.: 56,000 viewers
4. Blue Bloods on CTV Friday at 10 p.m.: 51,000 viewers
5. Dick Clark's New Year's Rockin' Eve with Ryan Seacrest 2020 on Citytv Tuesday at 10 p.m.: 45,000 viewers
Toronto/Hamilton
1. The Golden Globes on CTV Sunday at 8 p.m.: 950,000 viewers
2. Dick Clark's New Year's Rockin' Eve with Ryan Seacrest 2020 on Citytv Tuesday at 11:30 p.m.: 690,000 viewers
3. Leafs vs. Jets on TSN Thursday at 8 p.m.: 575,000 viewers
4. Dick Clark's New Year's Rockin' Eve with Ryan Seacrest 2020 on Citytv Tuesday at 10 p.m.: 486,000 viewers
5. Leafs vs. Wild on Sportsnet Tuesday at 6:08 p.m.: 438,000 viewers
Edmonton
1. The Golden Globes on CTV Sunday at 6 p.m.: 115,000 viewers
2. Conversation with the Premier on Global Wednesday at 6:30 p.m.: 73,000 viewers
3. Border Security on Global Sunday at 7 p.m.: 66,000 viewers
4. Magnum P.I. on CTV Friday at 10 p.m.: 63,000 viewers
5. Hawaii Five-O on Global Friday at 9 p.m.: 61,000 viewers
Calgary
1. The Golden Globes on CTV Sunday at 6 p.m.: 113,000 viewers
2. Canada's NYE: Countdown to 2020 on CBC Tuesday at 11 p.m.: 96,000 viewers
3. Blue Bloods on CTV Friday at 8 p.m.: 74,000 viewers
4. Border Security on Global Saturday at 7 p.m.: 64,000 viewers
4. Dick Clark's New Year's Rockin' Eve with Ryan Seacrest 2020 on Citytv Tuesday at 11 p.m.: 64,000 viewers
Vancouver/Victoria
1. The Golden Globes on CTV Sunday at 5 p.m.: 372,000 viewers
2. Canucks vs. Blackhawks on Sportsnet Thursday at 7:08 p.m.: 271,000 viewers
3. Dick Clark's New Year's Rockin' Eve with Ryan Seacrest 2020 on Citytv Tuesday at 11:30 p.m.: 249,000 viewers
4. Canada's NYE: Countdown to 2020 on CBC Tuesday at 11 p.m.: 184,000 viewers
5. Hawaii Five-O on Global Friday at 8 p.m.: 140,000 viewers