What are the opportunities for visual search?
Reprise's Kevin Bishop on the role that visual search can play in all stages of the funnel, and why he's got his eyes on Pinterest.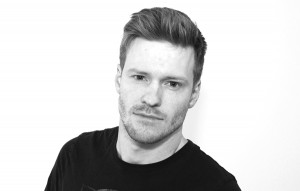 Busy pedestrians are strolling along a busy street, when all of a sudden, one spies a beautiful dress in a shop window. Without even having to go into the shop, she snaps a picture of the garb with her mobile phone, and later, using that photo, she is able to find out the brand, the price and potential sales. She also is able to find similar dresses from other companies, with potentially better deals, and perhaps even find a pair of tights that pairs perfectly with the dress. It almost sounds like a scenario a mid-century sci-fi author dreamed up.
But in 2020, visual search is actually a reality. While still niche, capabilities are expanding more than ever – which is why IPG Mediabrands agency Reprise predicts that visual search will pose a massive opportunity for brands.
A study by Reprise, which surveyed 500 Canadians between the ages of 18 and 45 (all of whom were smartphone owners), found that 21% of respondents have used visual search, but 75% want to use it in the future.
Kevin Bishop (pictured above), VP of digital performance at Reprise, tells MiC the leaders in the space are Google and Pinterest – but despite Google being the preeminent search engine for decades, Bishop is impressed by Pinterest's model. "They've stuck within their wheelhouse… Pinterest has embedded visual search within their UX pretty easily. You just tap the camera [in-app] and it takes you there."
Google has built its own separate app for visual search (called Google Lens and which allows users to do things like scan and translate text, as well as identify plants, landmarks and products around them), but it has not yet integrated visual search into its core platform. Because of Google's dominance in the search market, Bishop predicts that if the two come together, "visual search will probably become one of the most dominant, if not the most dominant, way of searching."
The real opportunity for brands is that almost 50% of those who have used visual search have purchased what they find. This coincides with the current e-commerce boom, as 68% of respondents believe visual search will make online shopping easier for smartphone users. And as competency improves, says Bishop, there's also a strong case for in-store usage.
There's an obvious argument to be made for visual search helping low-funnel, conversion-friendly performance media, but Bishop says media can think bigger. "We always say brand building and performance marketing are not separate, but part of the same continuum. Visual search is a natural way of going from one to the other. It's part of brands creating their own visual language and visual catalogue for different tiers and different stages of the purchase journey."
Right now, though, a lack of awareness is an issue for visual search. Only one-third of respondents to Reprise's survey fully knew what it was.
Bishop says this will likely improve as competency within visual search improves. Because it's powered by computer vision – teaching programs to see and interpret and image – it requires a lot of machine-learning, he says. "I think there will come a breaking point when Google, Facebook, Pinterest and Amazon… lead the way."