What does Canada's social snapshot look like?
One social media platform is rising much faster than others.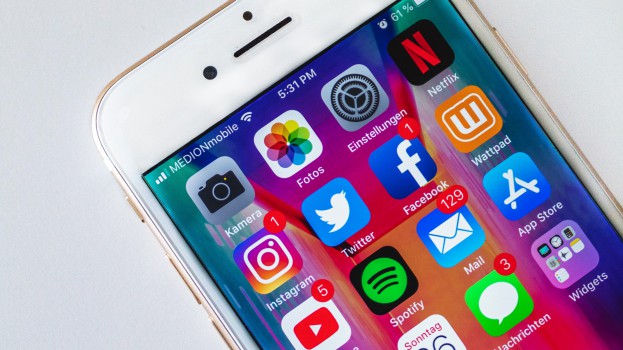 We Are Social, the social and digital research arm of Hootsuite, has just issued its year-end data on technology, digital and social use for all major global markets.
Currently, 91% of the country's population (or 33.84 million people) use the internet; there are 34.56 mobile subscriptions (93% penetration) and 25 million social media users (67% penetration). Of those 25 million social media users, 22 million are on mobile.
All of those figures have risen somewhat since last year alongside Canada's total population. The highest increase is in mobile subscriptions (up 5.3% year-over-year). The only number that remains flat from last year is the number of social media users; however, social users specifically on mobile have risen by 4.8%.
For individual social media platforms, Snapchat boasts 7.7 million users in Canada. That represents a potential ad reach of 24% of Canadians age 13+. However, per We Are Social's numbers, this represents a quarter-over-quarter drop of 23%. Snapchat skews slightly female at 55%.
Twitter has also decreased in reach, but considerably less compared to Snapchat (down 1.35% quarter-over-quarter). Its base reach of Canadians 13+ is lower than Snapchat's, however, at 17% (with an estimated reach of 5.37 million). Twitter skews more male at 58%.
Facebook, unsurprisingly, boasts the highest reach, at 23 million Canadians, or a 71% reach. Quarter-over-quarter, the platform has been flat for reach, suggesting that Facebook might not get much bigger than it currently is. Facebook's audience skews slightly female at 55%. For Facebook, We Are Social also analyzed specific activities, such as liking posts (the average user likes 10 posts in 30 days, with women over-indexing); comments (an average of six in 30 days, with women over-indexing) and clicking on ads (eight in 30 days, with women once again over-indexing).
Instagram also boasts considerably high reach at 13 million, or 40% penetration of people 13+. The platform also skews slightly female at 56%. Its quarter-over-quarter penetration has been flat.
The only platform to boast a significant rise is LinkedIn, which rose by 6.7% quarter-over-quarter to 16 million users (53% penetration). It's almost equal in gender split.
The most common use of any social platform is messaging (97% have done so in the last 30 days). Canadians spend an average of one hour, 47 minutes per day on social media.