Station 19 debuts at the top: Numeris
The Grey's Anatomy spinoff drew the bulk of Canadian viewers, however the Grammy Awards topped most markets.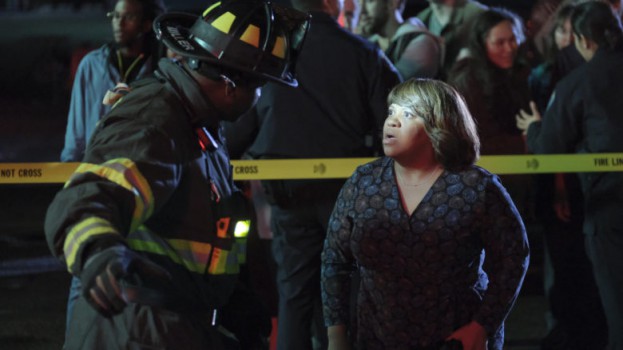 Despite the Grammy Awards drawing viewers across the country and topping the charts in most markets, the most-watched single-night broadcast was the third season premiere of Shondaland's Station 19.
The action-drama spinoff of Grey's Anatomy saw an AMA of 2.54 million nationwide, narrowly beating Grey's with an AMA of 2.48 million this week. The series premiere of Star Trek: Picard also had significant viewership drawing nearly half a million viewers in Toronto/Hamilton alone.
Nationally, the Grammys hit #4 with an AMA of just slightly less than 2 million with much of its viewership in Montreal, Toronto/Hamilton and Vancouver/Victoria.
Viewership among Quebec audiences was up slightly for many of the shows that made the top-five last week as well, though L'heure bleue was back on the charts with an AMA of 1.2 million.
Canada (Anglophone)
1. Station 19 on CTV Thursday at 8 p.m.: 2.54 million viewers
2. Grey's Anatomy on CTV Thursday at 9 p.m.: 2.48 million viewers
3. The Good Doctor on CTV Monday at 10 p.m.: 2.41 million viewers
4. The 62nd Annual Grammy Awards on Citytv Sunday at 8 p.m.: 1.94 million viewers
5. NCIS on Global Tuesday at 8 p.m.: 1.91 million viewers
Quebec (Francophone)
1. Fugueuse on TVA Monday at 9 p.m.: 1.79 million viewers
2. Épidémie on TVA Tuesday at 9 p.m.: 1.61 million viewers
3. L'échappée on TVA Monday at 8 p.m.: 1.5 million viewers
4. Tout le monde en parle on SRC Sunday at 8 p.m.: 1.28 million viewers
5. L'heure bleue on TVA Tuesday at 8 p.m.: 1.2 million viewers
Montreal (Anglophone)
1. The 62nd Annual Grammy Awards on Citytv Sunday at 8 p.m.: 110,000 viewers
2. The Good Doctor on CTV Monday at 10 p.m.: 87,000 viewers
3. Station 19 on CTV Thursday at 8 p.m.: 85,000 viewers
3. Grey's Anatomy on CTV Thursday at 9 p.m.: 85,000 viewers
4. 9-1-1: Lone Star on CTV Monday at 8 p.m.: 82,000 viewers
Toronto/Hamilton
1. The 62nd Annual Grammy Awards on Citytv Sunday at 8 p.m.: 686,000 viewers
2. The Good Doctor on CTV Monday at 10 p.m.: 582,000 viewers
3. Star Trek Picard on CTV Thursday at 9 p.m.: 473,000 viewers
4. Station 19 on CTV Thursday at 8 p.m.: 452,000 viewers
5. Grey's Anatomy on CTV Thursday at 9 p.m.: 451,000 viewers
Edmonton
1. FBI on Global Tuesday at 10 p.m.: 97,000 viewers
2. Star Trek Picard on CTV Thursday at 9 p.m.: 95,000 viewers
3. NHL All Star Game on Sportsnet Saturday at 6 p.m.: 92,000 viewers
4. Station 19 on CTV Thursday at 9 p.m.: 88,000 viewers
5. NCIS on Global Tuesday at 9 p.m.: 84,000 viewers
Calgary
1. New Amsterdam on Global Tuesday at 8 p.m.: 111,000 viewers
2. Star Trek Picard on CTV Thursday at 9 p.m.: 109,000 viewers
3. The Good Doctor on CTV Monday at 8 p.m.: 101,000 viewers
4. 9-1-1: Lone Star on CTV Monday at 9 p.m.: 94,000 viewers
5. Station 19 on CTV Thursday at 9 p.m.: 90,000 viewers
Vancouver/Victoria
1. The 62nd Annual Grammy Awards on Citytv Sunday at 5 p.m.: 206,000 viewers
2. Star Trek Picard on CTV Thursday at 9 a.m.: 199,000 viewers
3. The Good Doctor on CTV Monday at 10 p.m.: 176,000 viewers
4. Station 19 on CTV Thursday at 8 p.m.: 165,000 viewers
5. NCIS on Global Tuesday at 8 p.m.: 162,000 viewers