The new way Dentsu is looking at audiences
Isobar's Charlie Almond breaks down the four new consumer categories it's determined – and how brands can tap their mindsets.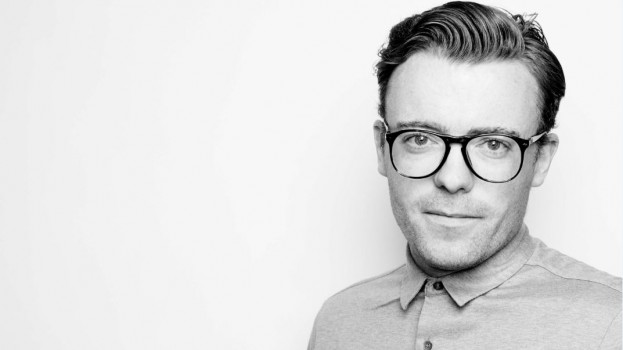 Consumers – one big, but diverse conglomerate upon which the marketing industry is anchored – have often been classified by familiar demographics, like age, gender and life stage. And, as such, ads have continued to be purchased against those same demographic groups.
But, as culture and consumerism itself evolves, Dentsu Aegis Network Canada has found a new set of parameters in which to understand and connect with audiences, outlined in its new 2020 Trends Report.
As the focus shifts to a consumer's belief system, Charlie Almond, VP of brand experience and strategy at Isobar Canada and chair of the Dentsu Canada Strategy Council (pictured above) says age is not the delineator it once was. "It's no longer, 'oh, we're going after the 18 to 25-year-old woman,'" he explains. "It is now about lifestyle and mindset and we see that a lot in terms of how we talk to clients about their customers these days."
The report's findings signal that consumers now operate in a "we versus me" mindset, more aware of how individual actions impact the greater global community and in turn, the environment.
From there, consumers are broken down into four core groups: collectivists, whose values and priorities include issues such as climate change, diversity and minimalism; connectors, who are driven by technology and in turn, privacy and power disruption; breathers, who are are looking for quality over quantity, disconnecting and more personalized, inventive shopping experiences; and equippers who value connection and efficiency.
The message is one that has been slowly creeping up for some time now: consumers want brands to adapt to them, rather than the other way around.
Brands who are successful at tapping into mindset and lifestyle often get a much greater sense of empathy and loyalty from their customers, Almond says, pointing to the success DTC brands have seen under this model. For example, the mattress category, which was "formerly very safe and traditional," has been disrupted by a number of brands engaging in a DTC model, which he says have a way of communicating and engaging customers in the way they want.
"Not only have they had a strong product proposition, not only have they got a style and a brand tone that fits with a new customer that is different to the traditional legacy brands that have gone before them, but they invariably have an element of good toward what they're doing and how they work," he says.
So, how does a shift in analyzing audiences translate to a shift in how marketers take action with audiences? Consider value, Almond says. "Part of the job is to understand people and have empathy and to some degree, understanding psychology and technology and how people live their lives."
Media has, for the past 15 or 20 years, had a strong digital focus, he says, and while "digital is never gonna go away," it plays one role within the larger picture. Marketing is about connecting with people and that can be done in more analogue formats or traditional places, he says. "Take into consideration every single one of these trends have a role to play."
Using the example of the equippers category, he says, brands need to find efficient ways to connect with them in an increasingly smart world. "Are there ways of getting their attention in a way that isn't [within] the traditional norms?" He says pop-ups are valuable for this group. Additionally, the report says this group is especially engaged in the subscription economy.