Cineplex Q4 media revenue breaks records
The entertainment company continues to see a decline in theatre-goers as media revenue sees a 20% increase.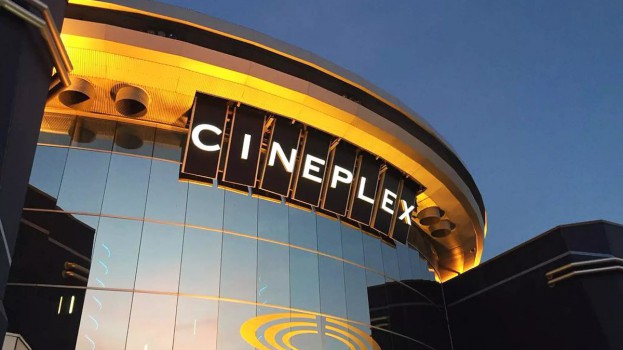 Although theatre attendance continues to decline, media revenue set a new quarterly record for Cineplex, according to the company's Q4 2019 financials.
Total revenue for the Toronto-based entertainment company increased 3.6% year-over-year to $443.2 million.
Quarterly box office revenues were down slightly (0.3%) to $181.8 million from $182.3 million as theatre attendance also decreased 0.8%. Per patron, box office revenues rose 0.6% to $10.79.
The top films – Joker, Frozen II and Star Wars: The Rise of Skywalker – each grossed more than 13% of box office revenue, up from the 8.7% represented by the top films of Q4 2018.
Still, theatre attendance continues to decline annually, down to 66.4 million attendees for the full fiscal year 2019 as compared to 69.3 million in 2018. Total box office revenue for 2019 was $705.5 million, down from $724.2 million in 2018.
Media revenue, however, reached a quarterly record, increasing 20.1% year-over-year to $69.5 million, a result of higher cinema media revenue ($42.2 million) and digital place-based media revenues ($9.6 million). Total media revenue for 2019 was $196.8 million up, from $162.8 million in 2018.
Food services revenue was up 3.3% year-over-year to $114.6 million, which Cineplex attributed to the expansion of offerings outside core products.
The $53.5 million in total amusement revenue was flat when compared to Q4 2018. And other revenue, including promotions, screenings, private parties, corporate events, etc. was $13.3 million for the quarter.
Cineworld deal gets shareholder approval
In December 2019 MiC learned U.K.-based cinema operator Cineworld would acquire Cineplex for approximately $2.8 billion in a deal expected to close in the first half of 2020. Now, Cineplex shareholders have officially approved the exhibition chain's $2.8 billion acquisition by U.K.-based Cineworld Group.
The vote took place Tuesday, with 99.9% of the shares represented voting in favour of the deal. Earlier in the day, Cineworld Group's shareholders also voted in favour of the transaction.
Now that the deal has received shareholder approval on both sides, Cineplex said it will apply for a final order from the Ontario Superior Court of Justice to approve the transaction on Feb. 18. Separately, the deal is still subject to a number of other closing conditions, including approvals from Investment Canada and the Competition Bureau.
– Files from Jordan Pinto