Would Uber's auto advertising be popular in Canada?
In the U.S., the company has struck a deal with adtech provider Adomni. Is there an appetite for something similar here?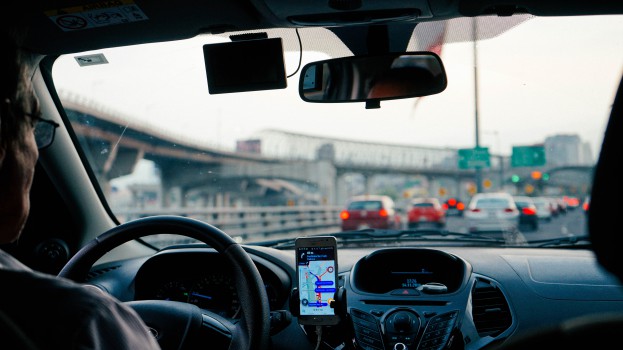 Uber has officially entered the OOH advertising business – in the U.S.
The company's flagship ridesharing service will experiment with becoming an ad provider thanks to the company's deal wuth OOH ad-tech company Adomni.
The toppers are in a three-city pilot right now – Atlanta, Dallas and Phoenix – with plans to have them topping 1,000 vehicles by April 1 when commercial advertising begins. Up until then, the test vehicles are displaying government-funded or Advertising Council ads.
Participating Uber drivers get $300 plus an additional $100 each week if they drive more than 20 hours.  Ads can be bought programmatically only from Uber OOH until May 1. After that, Adomni will also list it with other major demand-side platforms taking it on in Q3.
Martin Gray, head of Public Policy and Communications for Uber Canada, says there are no plans for something similar in Canada at this time. Nevertheless, there could be an appetite for such an option in the Canadian landscape.
In-vehicle tablets are already installed in some Canadian Ubers through Portl Media. Riina Clydesdale, president of OOH specialist Kinetic Canada, says she has already been buying the in-vehicle ads, but says that digital toppers would be a welcome addition to the OOH market – particularly if they're trackable.
"I think when we're audience buying and start to get more data on where and how all of these vehicles are travelling around; I think that will provide a lot more opportunity. There should be an understanding of where that car is at that moment. Then you could serve up the ads to that passenger when they're at a certain place. I believe that's the way that it would make sense."