The Daily Hive hones its Toronto focus with new acquisition
News start-up Pressed will give DailyHive a head-start as it enters the newsletter world and aims to increase its share of Toronto audiences.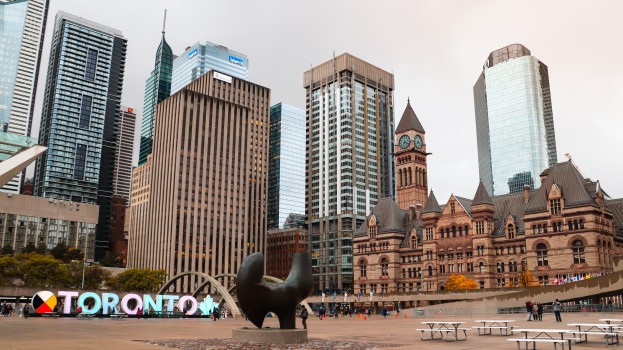 Karm Sumal makes no secret about it: he wants to build up in the Toronto market.
The CEO of digital media company DailyHive knows his Vancouver-based company plays well in the market it's called home for 12 years. But its acquisition of digital news company Pressed, is all about the 416 area code.
"We're huge in Western Canada," Sumal tells MiC. "But we're always looking toward Toronto and the Eastern Canadian market in general, which we know is more saturated. So anytime we can find organizations that we respect and we can work with, or in this instance, acquire, we go for that."
It's similar to its purchase of Torontoist last year, says Sumal. At the time of the acquisition, the once-mighty digital publication formerly owned by St. Joseph Communications had gone dark, having only a few dedicated resources (Sumal says the expenses for Torontoist were "basically just the servers"). But Torontoist still drew plenty of visitors to its legacy content, which Sumal said presented an opportunity to strengthen its own audience and get a greater share of voice in the market.
And, much like with the Torontoist acquisition, Pressed as an entity will more-or-less cease to exist. While Pressed, which was founded by former brand marketer Jacqueline Leung in 2016, covered the gamut of written digital news, as well as media types like podcasts and sponsored content, Sumal says DailyHive was most attracted to Pressed's newsletter offering.
"Newsletters are something that we've always wanted to intertwine into our content mix a bit more, and going forward that's going to be a big focus for us."
He says Leung's style and voice, as well as her knowledge of the newsletter and marketing worlds, will be a great asset as DailyHive assumes Pressed's newsletter business, and has been hired on by DailyHive as managing editor. In the meantime, the Pressed News website is already offline.
Leung is the only employee of Pressed to come over to DailyHive – the company was still small, with fewer than 10 employees, mostly in editorial and sales. Sumal says it was only really interested in the editorial focus of Pressed. "We didn't really focus on the ads; we have our own sales team. Right now we're capitalizing on their strength in user acquisition."
DailyHive has not disclosed how many subscribers Pressed boasts, but it is in the "tens of thousands." He also pointed out that when the company purchased Torontoist last year, its Toronto properties had two million monthly visitors – and that it's since doubled its traffic in the market. "We want to continue to double it every year. That's a very idealistic view, but acquisitions are a part of that."