'This is not what we want to do': SaltWire temporarily lays off 40% of staff
The Atlantic Canadian media company has had to take harsh measures to ensure the long-term survival of its business.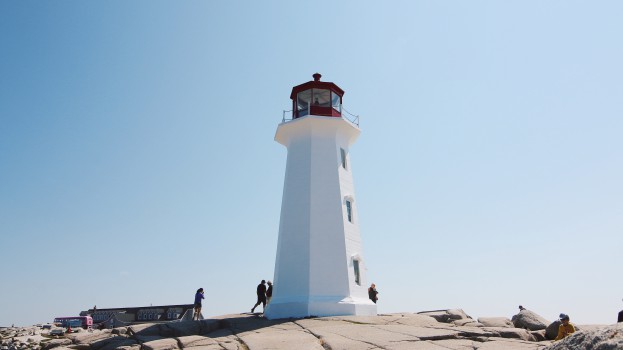 Three years ago, the owners of Halifax independent The Chronicle Herald formed a new company to purchase 27 Atlantic Canadian community titles and formed a new media company, the SaltWire network.
Yesterday, it issued a stark warning to readers: "It is not an exaggeration to say if we continue with the same business model we have today there will not be a company to come back to once this crisis has passed."
In a letter penned by company CEO Mark Lever, SaltWire confirmed what many have been saying since the beginning of the outbreak: local news media, although instrumental in delivering information to constituents, is being hit hard and fast. While experts across the industry have stated that brands should continue to advertise throughout the crisis, advice that applies to multinational CPGs and national-level advertisers doesn't necessarily apply to the local businesses that keep community news afloat.
"With many of our advertising customers temporarily stopping operations, nearly two-thirds of our revenue has disappeared overnight," wrote Lever. "We have shared our fragile situation with government, but the reality is government efforts have been rightly focused on public health and safety and financial safety nets for individuals affected at this time. No practical financial assistance is being provided to businesses our size."
The company laid out a list of measures that it hopes will be temporary over a 12-week timeframe in order to protect the long-term viability of the business and its employees.
Effective today, all weekly publications (free and paid) in Newfoundland and Labrador and Nova Scotia will be suspended for 12 weeks (Nova Scotia subscribers to paid weeklies will be provided with weekend editions of The Chronicle Herald). SaltWire will continue to produce print and digital editions online for four dailies: The Chronicle Herald, the Cape Breton Post, The Guardian (which will temporarily be combined with PEI-based daily The Journal Pioneer) and The Telegram, along with flyer distribution.
These changes have prompted what Lever described as a "difficult and painful decision" to lay off nearly 40% of its staff. Along with government assistance, SaltWire says it will continue to provide health benefits to its temporarily laid off staff. Remaining employees with salaries over a certain amount have also been asked to reduce work hours and in turn have their pay reduced accordingly for up to the same 12-week period.
While Lever says the company is hoping for less, "This crisis has been riddled with unknowns and uncertainties. For that reason, readers should plan for the outlined plan to be in effect until the week of June 15, 2020.   "
Lever also asked readers to encourage friends and family to take out subscriptions, and to join them in advocating to government officials to re-direct ad spend to locally owned media companies (as opposed to U.S.-owned companies such as Google and Facebook).
Bob Cox, chair of News Media Canada, cautioned to MiC last week that all of its members' revenues would be hit, and that local media lacked the access to loans and other resources that would help them withstand a lengthy period of not receiving that cash flow. While News Media Canada hasn't made a formal request to the federal government for assistance yet, Cox says it is urging the Federal government to deliver the financial aid it had promised as part of a journalism support package that went into effect in late 2019.
"The money hasn't actually been paid out yet," Cox said. "Most newspaper companies have this notation that denotes that we are owed that money, however we haven't collected it yet."