Rebuilding brand trust in the online ad space
Overcoming the challenges of protecting personal privacy in a connected world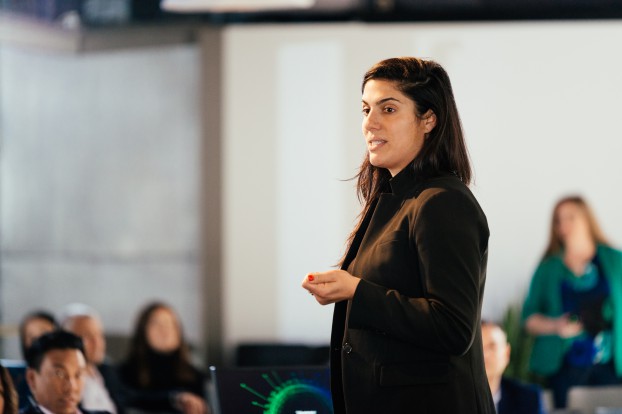 By Laura Main, Sales Director, Quantcast Canada
With financial institutions and large corporations being hacked, and email scams landing in their in boxes, consumers are concerned about internet privacy.
With the growth in mobile, social media and overall internet connection, more data is being collected, and more consumers now want to know what companies are doing with that information.
In 2018, most internet users in Canada reported taking steps to protect their privacy – 61% reported deleting their browser history, 60% blocked emails and 42% changed their privacy setting on accounts or apps to limit their profile information. In addition, 57% of Canadians reported experiencing a cyber security incident.
The Privacy Act and PIPEDA are the foundations for protecting Canadians' privacy at the federal level however; Canada's Privacy Commissioner is looking to make changes in order to modernize the privacy laws in order to deal with new technologies such as AI systems.
The anti-tracking movement
Some technology companies have responded to the need for privacy and security with efforts to prevent tracking consumers as they move between websites. Privacy-driven solutions have been in the works from browsers including Apple, Safari, Firefox and most recently Google Chrome
Cookies, especially third-party cookies, have become the bad guys in the story of internet privacy.
Google's announcement in January that they will take the next two years to eliminate third-party cookies is a step that prompts the industry to focus on what is flawed and how we can come together to institute a set of less invasive and annoying technical solutions to take the place of cookies.
While cookies are far from a perfect solution to providing a relevant online ad experience, they have been the staple that the internet's economy has been built on for decades. The effort to find their replacement should be approached carefully, lest the cure is worse than the disease itself.
Allowing industry behemoths to take a siloed approach to solving consumer privacy runs the risk of harming the economy of the internet — without necessarily enhancing consumer privacy. One company acting in haste to solve issues created by many won't resolve the foundational challenges facing the internet today.
Consequences for marketers, publishers and adtech
What does this mean for different stakeholders in our industry? Marketers could lack the ability to run retargeting campaigns and may also need to rely more on walled gardens.
The impact for publishers could be on their bottom line – their programmatic revenue. However, they could use these changes to either build or enhance their registration walls. Another solution would be to build alliances with other "log-in" publishers to share information.
Tech companies that only rely on third- party cookies could experience a major disruption. But rather than triggering uncertainty around the future of digital advertising, these challenges offer the industry a chance to heighten transparency among publishers and advertisers.
Benefits for the future
A shift away from using personal data will be a shake-up to the industry but will ultimately lead to innovation.
It is possible to deliver relevant online content and advertising without the most sensitive types of personal intel. And with that change comes the opportunity to reboot online advertising in a way that rebuilds trust between internet users and brands.
About Laura Main 
Laura Main joined Quantcast in 2019, leading the sales organization in Toronto. For the past decade, Main has been fully immersed in the online media, social media services and technology businesses and is currently co-chair of the IAB AdTech Council.
About Quantcast
Quantcast owns and operates the world's largest audience insights and measurement platform on the open internet. Fueled by live data drawn from more than 100 million web and mobile destinations, Quantcast applies machine learning technology to help marketers, publishers, and agencies grow their brands by better understanding and predicting consumer interactions in real-time. Founded in 2006, Quantcast is headquartered in San Francisco and employs more than 700 employees in over 20 offices across 10 countries.