As news programs rise, Survivor takes the top: Numeris
Despite the rise of nightly and special news programs, scripted TV viewership remained largely unaffected during the first full week of physical distancing.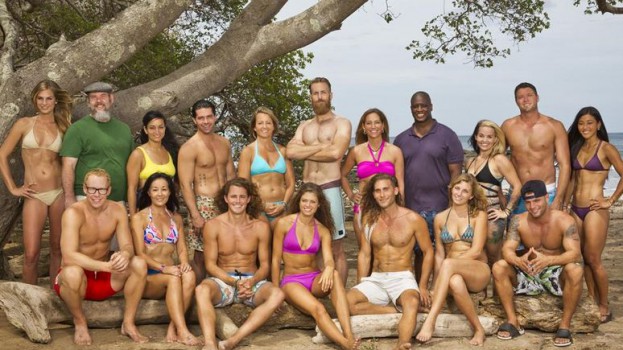 With several minor changes on the schedule – and a few major changes in the world outside – TV viewership remained steady during the first official week of widespread physical distancing.
The Numeris report for the week ended March 22 found that unscripted juggernaut Survivor pulled in strong numbers with an average-minute audience (2+) of 2.21 million viewers. With season-long victor The Good Doctor off the schedule for the week, that put Survivor in the top spot among single-night programs, besting second place finisher Grey's Anatomy by just under 100,000 viewers.
The top five was filled out by The Masked Singer, and procedural favourites 9-1-1 and The Rookie. However, with widespread changes around the COVID-19 pandemic, news programs have begun to rise in the ranks, both on a national and regional level (particularly in the markets of Montreal, Edmonton, Calgary and Vancouver/Victoria). While MiC does not list multi-night programs on its Numeris rankings, when taking in single- and multi-night programs, the CTV Evening News (Monday through Friday) was the second-highest program of the week, with an average of 2.15 million viewers across its five broadcasts.
Canada (Anglophone)
1. Survivor on Global Wednesday at 8 p.m.: 2.21 million viewers
2. Grey's Anatomy on CTV Thursday at 9 p.m.: 2.12 million viewers
3. The Masked Singer on CTV Wednesday at 8 p.m.: 1.96 million viewers
4. 9-1-1 on Global Monday at 8 p..: 1.92 million viewers
5. The Rookie on CTV Sunday at 10 p.m.: 1.86 million viewers

Quebec (Francophone) 
1. La voix on TVA Sunday at 7 p.m.: 1.99 million viewers
2. L'échappée on TVA Monday at 8 p.m.: 1.43 million viewers
3. La vraie nature on TVA Sunday at 9:20 p.m.: 1.34 million viewers
4. 1res fois on SRC Thursday at 8 p.m.: 1.26 million viewers
5. Léo on TVA Wednesday at 9:31 p.m.: 1.21 million viewers
Montreal (Anglophone)
1. Station 19 on CTV Thursday at 8 p.m.: 81,000 viewers
2. Grey's Anatomy on CTV Thursday at 9 p.m.: 80,000 viewers
3. The Masked Singer on CTV Wednesday at 8 p.m.: 76,000 viewers
4. This is Us on CTV Tuesday at 9 p.m.: 75,000 viewers
5. The Rookie on CTV Sunday at 10 p.m.: 65,000 viewers
Toronto/Hamilton
1. The Masked Singer on CTV Wednesday at 8 p.m.: 531,000 viewers
2. Survivor on Global Wednesday at 8 p.m.: 479,000 viewers
3. Grey's Anatomy on CTV Thursday at 9 p.m.: 435,000 viewers
4. This is Us on CTV Tuesday at 9 p.m.: 405,000 viewers
5. The Rookie on CTV Sunday at 10 p.m.: 394,000 viewers
Edmonton
1. 9-1-1 on Global Monday at 9 p.m.: 118,000 viewers
2. Survivor on Global Wednesday at 9 pm.: 110,000 viewers
3. Star Trek: Picard on CTV Thursday at 9 p.m.: 95,000 viewers
4. SWAT on Global Wednesday at 7 p.m.: 93,000 viewers
5. The Masked Singer on CTV Wednesday at 9 p.m.: 86,000 viewers

Calgary
1. New Amsterdam on Global Tuesday at 8 p.m.: 129,000 viewers
2. Grey's Anatomy on CTV Thursday at 10 p.m.: 112,000 viewers
3. 9-1-1 on Global Monday at 9 p.m.: 109,000 viewers
4. Station 19 on CTV Thursday at 9 p.m.: 92,000 viewers
5. Survivor on Global Wednesday at 9 p.m.: 89,000 viewers
Vancouver/Victoria
1. The Masked Singer on CTV Wednesday at 8 p.m.: 235,000 viewers
2. Survivor on Global Wednesday at 8 p.m.: 216,000 viewers
3. New Amsterdam on Global Tuesday at 10 p.m.: 116,000 viewers
4. 9-1-1 on Global Monday at 8 p.m.: 151,000 viewers
5. Stumptown on CTV Wednesday at 10 p.m.: 149,000 viewers