New Torstar partnership aims at deepening SMB relationships
Torstar's Pary Bell discusses the new relationship between sales and SMBs, and why media companies need to build their arsenal.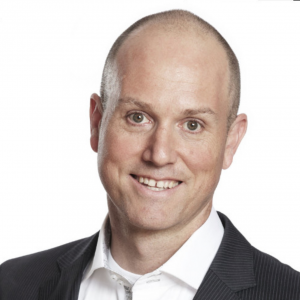 At a certain point, a media sales relationship needs to become more than just transactional.
That's the motivator behind Torstar's new partnership with Colorado-based software company Madwire. The agreement will see Torstar become the exclusive Canadian partner of Madwire's marketing software and platform for small- and medium-sized businesses.
The technology, known as Marketing 360, serves SMBs with a number of marketing- or marketing-adjacent needs such as CRM, reputation management, payment processing, search and social.
"If you're a small business looking to build up an audience on Instagram, but you don't have any content, that's not going to help you, so [Madwire] specializes in creating and scheduling content. All things to help drive that awareness," says Pary Bell, Torstar's SVP of commercial products and sales operations (pictured).
The service will become instantly available to 30,000 clients at Torstar.
For Torstar, Bell says this represents a new era and a new reality – not just for Torstar but also for national and local papers across the country. "We're not just a newspaper company anymore," he says. "We're a company that has a lot of data. And on the advertising side, what we're trying to get toward is marketing solutions, versus selling a product transactionally. We could get a quarter-page ad for you, but that's not what we are anymore."
Pairing with a tech and advertising company that already specializes in facilitating such services makes much more sense than trying to build it in-house from the ground up. "[Madwire] helps with even big things like building websites – but that's not necessarily our forte."
The focus on SMBs is even more relevant now, says Bell. "Especially in times like these," he says, referring to the COVID-19 crisis that has seen many local businesses shutter temporarily or even permanently. "As we start to talk about programs that can help small businesses bounce back, it's going to be important to get in front of that."
Although Madwire will manage the more complex needs, Bell says it is part of Torstar's overall efforts – which have been ongoing for several years – to focus more on needs assessment and business goals. "That wasn't being done five years ago. We need to actually talk to clients about their needs, what's holding them back."