Together at Home takes it: Numeris
As feel-good and procedural programming shines, news has slipped down the ranks slightly.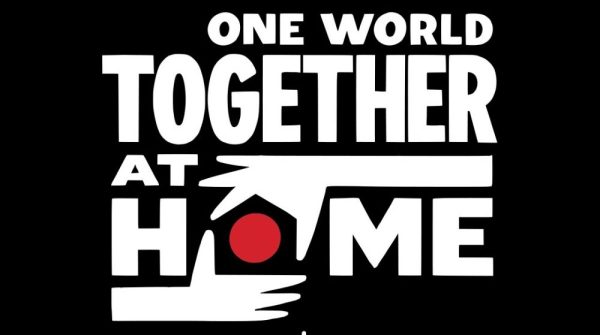 As Canadians look to the airwaves to find some entertainment and comfort, CTV's special One World: Together at Home was the most-viewed single-night program for the week ended April 19.
That's according to the most recent Numeris report, which shows that the special clinched an average of 3.13 million viewers per minute.
That was followed by procedural favourites with strong audiences – 9-1-1 took second place with 2.42 million viewers, New Amsterdam and NCIS tied for third with 2.21 million viewers. Rounding out the top-five programs was Survivor, making it a banner week for Global.
Additionally, after several weeks of rising in the rankings and pulling in an average of more than two million viewers across its five nightly broadcasts, the CTV Evening News moved slightly down in the rankings to eighth, with just under two million average viewers per episode.
Canada (Anglophone)
1. One World: Together At Home on CTV Saturday at 7:59 p.m.: 3.13 million viewers 
2. 9-1-1 on Global Monday at 8 p.m.: 2.42 million viewers
3T. New Amsterdam on Global Tuesday at 9 p.m.: 2.21 million viewers
3T. NCIS on Global Tuesday at 8 p.m.: 2.21 million viewers
4. Survivor on Global Wednesday at 8 p.m.: 2.206 million viewers
Quebec (Francophone) 
1. Tout le monde en parle on SRC Sunday at 8 p.m.: 1.2 million viewers
2. Infoman on SRC Thursday at 7:30 p.m.: 1.11 million viewers
3. La vraie nature on TVA Sunday at 9:20 p.m.: 1.01 million viewers
4. Vlog on TVA Sunday at 7 p.m.: 770,000 viewers
5. Ciné-extra on TVA Saturday at 7 p.m.: 758,000 viewers
Montreal (Anglophone)
1. One World: Together at Home on CTV Saturday at 7:59 p.m.: 99,000 viewers
2. Young Sheldon on CTV Thursday at 8 p.m.: 88,000 viewers
3. Law & Order: SVU on CTV Thursday at 10 p.m.: 80,000 viewers
4. Station 19 on CTV Thursday at 8 p.m.: 81,000 viewers
5. New Amsterdam on Global Tuesday at 9 p.m.: 70,000 viewers

Toronto/Hamilton
1. One World: Together at Home on CTV Saturday at 7:59 p.m.: 726,000 viewers
2. Survivor on Global Wednesday at 8 p.m.: 482,000 viewers
3. The Masked Singer on CTV Wednesday at 8 p.m.: 478,000 viewers
4. Young Sheldon on CTV Thursday at 8 p.m.: 475,000 viewers
5. 9-1-1 on Global Monday at 8 p.m.: 451,000 viewers

Edmonton
1. New Amsterdam on Global Tuesday at 10 p.m.: 110,000 viewers 
2. 9-1-1 on Global Monday at 9 p.m.: 109,000 viewers
3. NCIS on Global Tuesday at 9 p.m.: 106,000 viewers
4. FBI: Most Wanted on Global Tuesday at 7 p.m.: 100,000 viewers
5. The Curse of Oak Island on History Sunday at 10 p.m.: 93,000 viewers
Calgary
1. New Amsterdam on Global Tuesday at 10 p.m.: 135,000 viewers
2. 9-1-1 on Global Monday at 9 p.m.: 114,000 viewers
3. NCIS on Global Tuesday at 9 p.m.: 101,000 viewers
4. Survivor on Global Wednesday at 9 p.m.: 93,000 viewers
5. FBI: Most Wanted on Global Tuesday at 8 p.m.: 91,000 viewers
Vancouver/Victoria
1. New Amsterdam on Global Tuesday at 9 p.m.: 233,000 viewers
2. Survivor on Global Wednesday at 8 p.m.: 224,000 viewers
3. The Masked Singer on CTV Wednesday at 8 p.m.: 220,000 viewers
4. NCIS on Global Tuesday at 8 p.m.: 220,000 viewers
5. 9-1-1 on Global Monday at 8 p.m.: 200,000 viewers