New Quebec platform puts the focus on local media
The goal is to help local media weather the storm of COVID-19 and also instil more local priorities in advertisers going forward.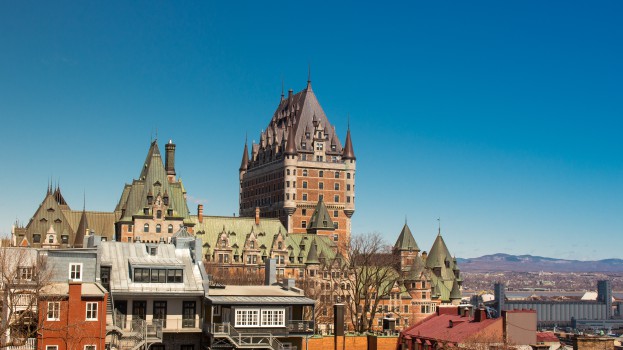 It's hard to ignore the impacts of COVID-19-induced lockdowns on Canada's Main Streets. A direct consequence of business closures has been a reduction in revenue to local media. Even before the current crisis, many within the Canadian media ecosystem were concerned about the sustainability of made-in-Canada media, as ad dollars increasingly went to digital, much of it funnelled toward U.S.-based giants like Facebook and Google.
Now, Montreal-headquartered digital network M32 Connect has created an online platform, NosMediaLocaux.org, as part of an initiative to encourage advertisers and media agencies to invest in local Quebec media.
This comes shortly after the Association of Creative Communications Agencies and the Conseil des directeurs médias du Québec published a joint appeal titled "Manifeste pour des pratiques médias responsables" (Appeal for Responsible Media Practices), with the objective to boost advertising investments in local media.
Media partners on the platform include Bell Media, CN2I (parent company of newspapers such as Le Solei and Le Droit), Grenier aux nouvelles, Infopresse, La Presse, Le Devoir, Quebecor and more.

Patrick Lauzon, chair of M32 Connect, tells MiC the goal is to not only bring more activity to made-in-Quebec media now, but also to assure that it's sustained for the future.
"After COVID-19 passes, we can't go back to old habits," he says. "We can't go back to only putting 13 cents on the dollar to Canadian media."
He points to Touché! and its experimental campaign with VIA Rail in which it upped its allocation of Canadian media spend to 80% (from the previous year's 55%). The result was a strong campaign performance and a vow by the agency to influence clients toward Canadian media spend.
"The pandemic really hit home," says Lauzon. "A lot of the businesses that pivoted and found new ways to promote themselves, they were able to do that really quickly in part because local media supported them and talked about them. It really demonstrated the importance."
The double-edged sword, of course, is that media is considered more vital than ever, even as it's hit hard by revenue declines.
There are more than 500 properties – print and digital – in the network. M32 is now looking at launching an English-Canadian version to build a directory of local and niche publications that need support.
"We're not saying advertisers should buy only on these platforms," Lauzon adds. "We are just hoping to find a better balance."