Neo-Traffic drops the 'Traffic'
As it expands into gas station advertising and gym advertising, the OOH vendor says it's time to broaden its horizons.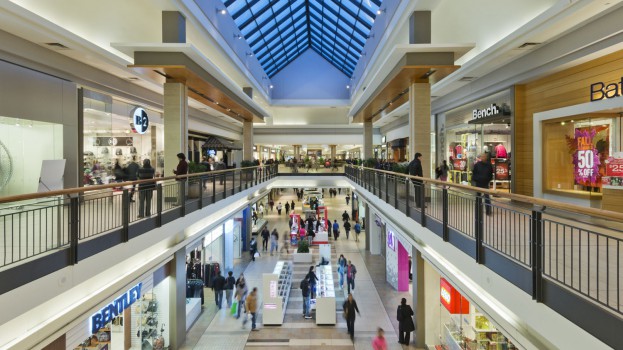 Place-based network Neo-Traffic, which specializes in mall-based OOH advertising, has re-branded and re-positioned, even as industry disruptions from the COVID-19 pandemic have put the industry – and some of its own plans – on pause.
As buyers and sellers prepare for a possible lift in OOH buying, Neo-Traffic has unveiled its new identity: Neo. Coincidentally, when the company formed nearly 20 years ago, it was known only as "Traffic" and adopted the "Neo" prefix when it acquired Neo Advertising years later. Now known as Neo Out of Home Networks, or Neo for short, the change is not just a new name but a signifier of its new divisions and focuses.
The company has recently completed two strategic partnerships – one being a partial acquisition – allowing it to expand its remit beyond its mall specialty. In late 2019, it acquired 50% of capital in Pompe Media, which specializes in digital ad faces at gas stations and convenience marts. Pompe boasts 84 outdoor screens at service stations and 131 indoor screens in convenience stores, reaching 25 municipalities in Quebec and approximately 2.6 million impressions monthly.
Following that, it struck a deal with Quebec-based fitness chain Nautilus Plus, which has 37 branches across Quebec, to establish a presence in the fitness market.
All of that was a go, said VP of sales Eric Menzies in a virtual call announcing the changes. "And here we are, May 2020, in the middle of COVID."
The pandemic did interrupt the formal roll-out of these networks and Neo's new identity, but with some provinces in the process of re-opening and brands looking to re-establish connections with consumers, Menzies said now is a crucial time to go forward with the unveiling.
"Our original mission was to optimize mall traffic," said Menzies, and the company did so by "thinking, living and working within the mall environment." Now, however, it's crucial to expand beyond that environment. Over the last 16 months, the company had been looking for how to grow business "either organically or through new partnerships and acquisitions." With the Pompe Media acquisition and the Nautilus partnership, he said, these improve the ability to optimize across the entire path to purchase.
The three divisions are known as Neo Shopping, Neo On the Go and Neo Fitness. With the new name and new divisions comes a new logo design; the "O" in Neo is now shaped like a crosshair, which Menzies said "alludes to our very targeted audiences."
As malls are no longer traffic magnets, Menzies says the diversification in points along the consumer journey like gas stations is crucial. "The captivity is really important for the On The Go [network]. Even though you're only stopping for three to four minutes… it has your full attention."
For its core shopping business, Neo operates in more than 100 mall properties across 70 municipalities and is in all major markets. Its retail partners include RioCan, Cadillac Fairview and Westcliff.