Which categories pulled the most TV spend?
Plus, who ramped up during March and April and who's showing signs of bouncing back?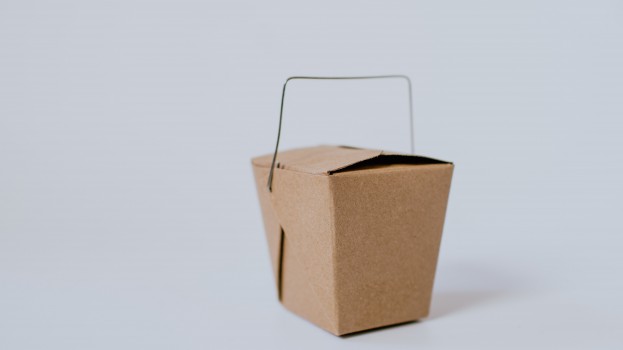 The Canadian media industry knows and understands by now the vast impact that COVID-19, lockdowns and business closures have had on ad revenues. As legacy and digital media companies alike put out their first quarter financial results last month, advertising business had declined sharply – and that's just in the period ending March 31.
Now, a new report from Adease Media Intelligence shows just where the balance of business was lost across categories – and where there may be signs of rebound – from March 9 to May 10.
As expected, the major categories with significant decreases in volume are travel services, telecommunication, automotive and furniture retailers. The data used in this document is collected using the Adease Media Monitoring Technology, Methodology and Market Coverage.
There was 96% drop in activity from travel services. The number-one online travel advertiser, SellOffVacations.com, ​stopped advertising completely. Travel advertising has seen no signs of recovery whatsoever.
Furniture retailers decreased their advertising activity by a whopping 75% between March 9 and April 13, but by the week ending May 10,​ ​Leons​, ​The Brick​, Structube ​and​ ​IKEA ​were leading the pack out of the category's roller coaster response to the COVID crisis. Buying has not yet returned to pre-COVID levels, but those four retailers have begun to increase their investment.
Automotive had been a consistent TV advertiser until the COVID crisis. On the corporate side, there was a 40% decline in TV advertising during the first month of the crisis. While GM, Ford and Lexus virtually stopped advertising, Hyundai​ and ​Honda​ increased advertising exponentially. Mazda​ activity increased by 20% as an initial response to the crisis.
Honda highlighted its donation of funds and PPE to hospitals and food banks and also promoted social distancing and lease or finance payment flexibility. Mazda​ encouraged consumers to let the roads rest for now and make the most of them when we return. In the week ending May 10, ​Kia ​took the lead with a powerful message of togetherness.
On the tactical side of automotive, automotive dealers' association group advertising collectively saw a 60% drop in activity. At the end of March and into April, ​Jeep ​and ​Ford dealer associations​ maintained their efforts with Ford's ​focus on their six months payment relief offering. So far in May, ​the Chrysler Dodge Jeep Ram Dealers Association Group ​is increasing their advertising activity and is currently number one in the category for buying during the week ending May 10.
Even though there has been much coverage on the declining health of the restaurant industry, t​he overall decline in restaurant advertising activity (including QSRs) was only 24% between the weeks of March 9 and the week of April 13, as many brands put out messaging to focus on delivery and takeout options. McDonald's​ ​and​ ​Tim Hortons​ ​are in the number one and two spots, respectively, in May for advertising.
Some categories have been increasing TV advertising throughout the crisis. For example, grocers have come out with COVID-centred messaging. The biggest increases in advertising came from IGA, Walmart and Save-On-Foods.
In the financial category, different banks have taken different approaches to TV, with buys increasing and decreasing as the weeks went on. RBC started March as one of the most active advertisers but dipped for the latter half of the month and stayed low all throughout April. Only in late April did it begin to return to significant TV buying, and as of May 4 was the third-highest TV advertiser, although its activity is still low compared to pre-pandemic levels. Scotiabank also had a brief dip in TV advertising in April, but is now the second-highest advertiser on TV as of May 4, and in fact had a bigger buy than it did in mid-March. TD has been the most active bank advertiser overall, using its signature green chair as a chair inside people's homes as its creative. It has continued to lead in May. BMO was the second-most active bank advertiser throughout the last two months, although its buying levels are now slightly lower than it was during mid-March.
For retail, there was a mix. Canadian Tire, The Source and Bathway were up, with Bathway's buys up 168%. Hudson's Bay cut its activity – however it did advertise somewhat on TV, with its campaign focused on its donation of $1M to Food Banks and Kids' Help Phones during the pandemic.
Among pharmaceutical retailers, Familiprix ​came alive, focusing on its online services and free delivery. Pharmasave had the second largest increase in activity. Uniprix ​​remained low throughout March and ramped up TV buying in April with a focus on online services, but in May went quiet. On the other hand, London Drugs had little activity throughout March and April, but came alive in May with the biggest buy for the week of May 4.