Finding the North Star: A conversation with John Boynton
The Torstar CEO opens up about the company's possible new direction in the hours following its acquisition announcement.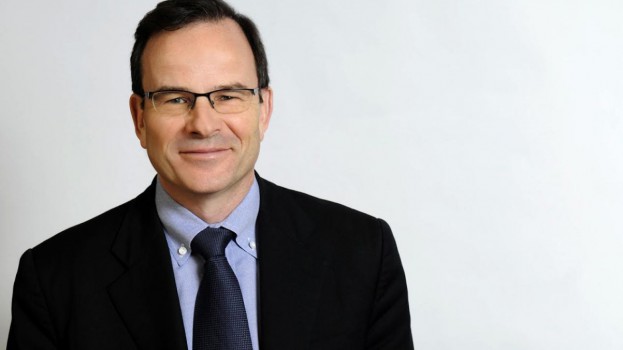 Some 18 hours after the news broke that Torstar was to be acquired, MiC caught up with CEO John Boynton.
Boynton has been at the helm of Torstar during an already-turbulent period for the country's media sector. For the last three years, Boynton had to head up a number of unpleasant town halls and author various difficult company memos – layoffs, closures and all sorts of things that can make three years feel closer to 10.
On the morning of May 27, he spoke at another town hall, perhaps the most pivotal in his time as CEO. Torstar was to be sold, he announced, with a newly formed private equity firm, NordStar, making a bid for the company at $52 million. If and once completed, the move will take Torstar from a publicly traded company to a private entity.
MiC spoke with Boynton several hours after that town hall to discuss the deal, the future and where NordStar's leaders Jordan Bitove and Paul Rivett see potential in Torstar's model.
While Boynton calls the move a "passing of the torch," he's also careful to not speak with certainty – the transaction is not official yet, he stresses, and is in fact still subject to a shareholder vote for approval in July. His responses are peppered with "ifs" and he doesn't meander through a hedge maze of hypotheticals. If there's a great deal of apprehension or excitement on his part, he hides it well.
The proposed acquisition, which was first tabled in February, was neither accelerated nor put on hold because of the COVID-19 pandemic, says Boynton, although the pandemic's material effects on Torstar have been impossible to ignore (even if Torstar is far from unique in this situation). As a company, it's seen numerous recessions, and the Toronto Star itself, which has been around since the 1890s, has lived through the Great Panic of 1893 (when it suspended production for three weeks), the Spanish Flu, the Great Depression and more. This latest crisis led Torstar to eliminate 85 positions, company-wide. Revenue for Q1, which only encompassed three weeks of the pandemic, was down 20% year-over-year, to a total of $92.5 million for operating revenue.
Boynton tells MiC he's not going anywhere anytime soon, that Bitove and Rivett have expressed every intention to keep Boynton at the helm throughout Torstar's ongoing transformation. It's in that transformation that they see a bright future for Torstar.
Because of all the bad news – from the launch and subsequent shuttering of sub-brands like StarTouch and StarMetro to the disappointing quarterly results – it's easy to forget that Torstar embodies the term "legacy media." And the company's struggles aren't a reflection of public perception of Torstar's products, he says, particularly the Toronto Star.
"It is, and remains, a very strong brand all across the country," he says. "The Star is really a national brand at this point, with award-winning journalists that provide award-winning coverage, meaningful investigations… we have strong community brands, strong municipal brands."
According to Vividata, the Toronto Star has a combined digital and print footprint of 2.7 million readers. Besides the Star and its major urban dailies such as the Hamilton Spectator and the Waterloo Region Record, its subsidiary Metroland Media owns more than 70 community and weekly brands.
"We still have a recurring revenue business in our print subscriptions," Boynton adds, "And now we're shifting the company to have a growing digital subscription business." Digital subscription has been a success for Torstar in recent quarters; in Q1 it surpassed 90,000 digital subscriptions across all brands (32,000 digital-only).
"We want to be able to shift the company to one that is not just dependent on advertising," says Boynton.
But he's careful to clarify that that doesn't mean an ad-free future. Not even close, he adds. "For Torstar, we've put data and journalism at the core of our transformation strategy. And when you put data and journalism at the core, that's really taking a page out of the digital advertising handbook."
Torstar hasn't spent years building its in-house data capabilities and broadening its suite of services to just toss aside the need for advertising, says Boynton. In fact, he says, the company's gearing up to prove its mettle in these areas. "Cookies are going away in a few years," he says, referencing Google's choice to phase out support for third-party cookies on Chrome by 2022 – thereby making it almost impossible for ads to "follow" users around the web like they once did.
"When that's gone, you're going to have companies like ours that have this rich first-party data that can make our own advertising even stronger."
It's also broadening its suite of services as well. Its recent partnership with U.S.-based Madwire allows Torstar to become more of a full-service digital marketing partner, particularly to SMEs. "Overnight, it got us into not just the business of digital advertising, but CRM, consumer website management, e-commerce. We'll have everything a small business needs in digital advertising. So we're actually pushing very, very hard on the digital ad business and are in fact just starting."
Quite simply, he says, it's not an effort to leave digital advertising behind, but to re-contextualize digital advertising. "It's so much more than just digital display," he says.
He is, of course, still concerned about a lack of level playing field in digital advertising. "Whether we're paying the same income tax, the same negotiations of fair payment for content, the same revenue share on the advertising side… those are all up to regulators to decide." He's referring to the digital duopoly of Facebook and Google, which are known to take the lion's share of digital advertising revenue in Canada and beyond. Boynton, as well as his Canadian contemporaries, has taken a stance against this over the years, but he does point to the "important work" happening in markets such as Australia, France, the U.K. and others where there are various new regulations, such as revenue sharing proposed by the Australian government, and a digital tax proposal in France.
On Wednesday, news of the acquisition sent Torstar's shares up to their highest this calendar year – reaching as high as $0.65 per share as of mid-day May 29 – although it's still a far cry from Torstar's share value five years ago, when shares traded at nearly 10 times that value. Torstar will continue to trade until the shareholder vote to approve the acquisition. While Boynton says the move will mean some money saved – "when you're public, the most obvious thing is you incur the expenses of being listed as a public company on the Toronto Stock Exchange," he says – it's a "wait and see" for the other differences. He's mum on what major differences being a private company will allow, and is only focused on what he's been asked to do, which is to continue to lead.
"They've expressed strong support for our transformation plan, and they want to have me on to see us through it."