ICYMI: Broadsign lends media, Toronto Ultra inks sponsor deal
Plus, Twitter asks you to read before you Retweet, and Toronto's Call of Duty franchise gets a new sponsor.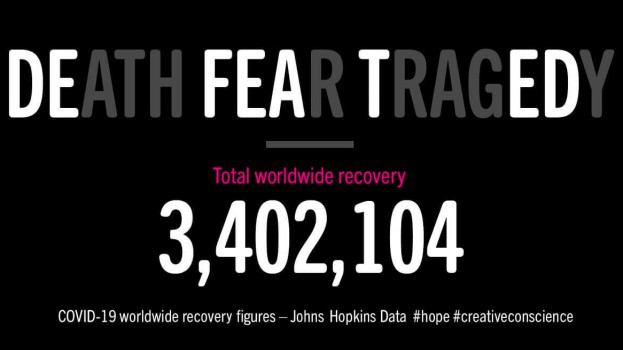 Broadsign lends media to focus on recoveries
Canadian OOH vendor Broadsign is lending its inventory to a new campaign by a consortium of OOH vendors, agencies and designers. The "Total Recovered" campaign uses dynamically updated creative drawing on live global data to show all of the people who have recovered from COVID-19 in the world. Data sources are from Johns Hopkins University, the WHO and the CDC. The campaign creative is free to use across any DOOH network in Canada for any vendor running Broadsign's most current software.
Twitter says think twice before Tweeting
Twitter is testing another new feature for its main feed – one that is asking users to look more critically at news. The social networking giant will prompt some users to click on links to websites and articles before Retweeting them. The company announced the new feature on its own platform Wednesday. Articles won't be prevented from being Retweeted all together, but the prompt will simply pose a question: "Did you read the article you're about to spread?" The prompt will only apply to Android mobile users for now.
Toronto Ultra inks gaming sponsorship deal
As e-sports continue to be one of the most buzzed-about category during the pandemic, Call of Duty franchise Toronto Ultra has inked a deal with gaming controller producer Scuf Gaming. The two brands will work together on content, marketing and advertising initiatives. Scuf will serve as part of the Toronto Ultra Home Series, taking place July 24 to 26 and presented by Bell. Scuf already sponsors some Toronto Ultra individual players and coaching staff, but the new partnership will see all players equipped with the controllers.