DAZN inks exclusive deal with AutoTrader.ca
The partnership marks a first for the streamer, with a brand grabbing a category-exclusive partnership.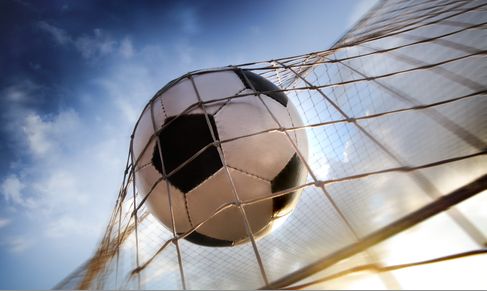 Sports streamer DAZN has inked an exclusive new deal with AutoTrader.ca in Canada.
AutoTrader.ca will become the "official automotive online marketplace" of DAZN from now until the end of the 2020-2021 season. This is the first time a brand has locked up category exclusivity on the digital platform.
DAZN describes the sponsorship as the "most integrated" it's performed since the streamer launched in Canada three years ago. The integration will live as a video ad across every single English Premier League game (472 matches in total). DAZN is the exclusive broadcaster of the Premier League in Canada.
The deal comes just two days before the league's anticipated return – like most other team sports, it's been put on hold due to the pandemic, but matches are set to resume (although there will be no live audiences for the time being). AutoTrader.ca's creative will appear across key features like the half-time sponsorship (the first-ever branded half-time sponsorship of any sport with DAZN Canada), as well as the platform's look-back series Countdown: Premier League and other in-game ads.
Even though the partnership is unique for DAZN, Michael Mobley, VP of media sales for North America at the streamer tells MiC it's "pretty traditional in terms of what your average TV sports viewer is accustomed to."
"Because of the natural breaks that occur within each type of sport, we know we can generally approach DAZN advertising that way," he says.
The partnership was conceived directly between DAZN and AutoTrader.ca without a media agency involved. Mobley says the brand was attracted to DAZN's insights around the viewers as individuals, as well as how they're engaging with the streamer and its content. "Because it's a subscription business, we have that relationship with the individual," he says. "We know the time spent, how many times they sign on, how many times they watch a week. We understand their time spent against specific sports."
That audience, he says, is fairly balanced demographically – it ranges wide from 21 to 54, although he says the "sweet spot" is more 21 to 44. It skews slightly male and tends to be loyal and frequent viewers.
"Automotive is a market that's done considerably well when you consider the current situation," says Mobley. Auto sales in general are down, he says, but intent to purchase remains relatively high (that's supported by research from Corus; the biggest major purchase Canadians are planning to make once things return to "normal" is a vehicle), with research across the online platform remaining high.
Research from the Media Technology Monitor found that sports streaming subscriptions have gone down since the beginning of the pandemic. However, research from Mindshare does show that there's a pent-up demand for the return of sports. DAZN does not disclose its number of subscribers.