A group of Quebec dailies will lose their weekday print editions
Publisher CN2i says going digital-only was always a part of the plan, but that COVID-19 accelerated the shift.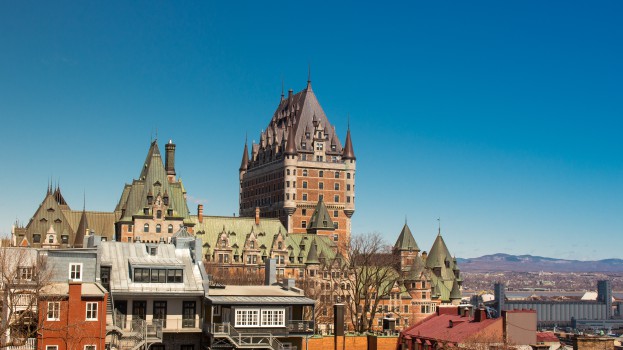 A number of Quebec-based news brands formerly owned by Groupe Capitales Médias has been dealt another blow. Like many dailies and community news brands, La Coopérative nationale de l'information indépendante (CN2i) was in a volatile market even prior to the pandemic. Now, free-falling ad revenue has caused CN2i to unveil a new business plan that will see most of its weekday print publications cease operations, with a number of jobs permanently lost.
CN2i was initially formed as a co-op model in 2019 after Groupe Capitales, the former owner of Le soilei, Le droit, Le novelliste, Le quotidien-Le progrès, La tributne and La voix de l'Est, filed for creditor protection. The group initially decided to stop publishing the paper versions as the COVID-19 pandemic took hold. The group announced this week that the change would now be permanent.
The action plan, according to a company statement, was adopted unanimously after extensive consultation with all employees. Of the 140 staff laid off in late March, only 50 will return to work.
While the ceasing of print editions is a drastic step, the company is adamant that this is not its swan song. GM Stéphanie Lavallée says this step will commence an "acceleration" in CN2i's new, digital-focused business plan, and it is eyeing profitability in 24 to 36 months.
The Saturday print editions will continue, as Lavallée says feedback from readers has been strong and a Saturday paper is an important part of people's rituals, but that readers and advertisers' desires are increasingly geared toward digital formats.
Louis Tremblay, chairman of the board of directors, added that ceasing weekday print editions was always part of the plan, but the pandemic has accelerated its digital shift. Maintaining distribution networks for its hard copies, and the closure of street and store vendors made it difficult for readers to access the paper, he noted.
The six dailies' websites reached a combined total of 8.7 million unique visitors in May, and 100,000 unique users across its mobile applications. In the fall, CN2i will adopt a paywall across its properties. Lavallée says the company is still deciding what kind of format the papers will take – whether it's like Le devoir, which offers a limited number of free articles, or similar to The Globe and Mail, which makes some articles free, with the majority paywalled.