America's Got Talent tops the charts: Numeris
The summertime lull continues, but AGT managed to grow its national audience.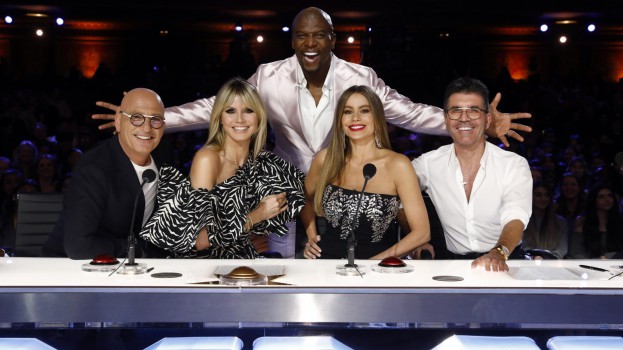 Summer TV is all about competition – and right now, there's a fierce back-and-forth competition as to which show emerges victorious.
After two consecutive weeks on top of the Numeris charts, the reboot of Who Wants to be a Millionaire took a week off, making America's Got Talent the most-viewed single-night program (in terms of AMA) for the week ended June 14.
America's Got Talent pulled in an average of 1.57 million, while second-place finisher World of Dance took in 981,000 viewers.
While last week's pattern of slightly low viewership among the top-five programs – some hitting just above the 800,000 viewer mark, which is low even for the typical summer lull – continued into this week, some programs showed week-over-week improvements. America's Got Talent increased its audience by nearly 10,000, while Marvel's Agents of SHIELD also saw growth.
Regionally, multi-night programs like news (most commonly CTV's news programs), Jeopardy and Wheel of Fortune did better than most single-night programs, however America's Got Talent did consistently perform best in every market.
Canada (Anglophone)
1. America's Got Talent on Citytv Tuesday at 8 p.m.: 1.57 million viewers
2. World of Dance on CTV Tuesday at 10:01 p.m.: 981,000 viewers
3. The Titan Games on Global Monday at 8 p.m.: 862,000 viewers
4. Marvel's Agents of SHIELD on CTV Wednesday at 10 p.m.: 848,000 viewers
5. Young Sheldon on CTV Thursday at 8 p.m.: 808,000 viewers
Quebec (Francophone) 
1. Les chefs on SRC Saturday at 7 p.m.: 822,000 viewers
2. Infoman on SRC Thursday at 7:30 p.m.: 810,000 viewers
3. Bloopers on TVA Monday at 7 p.m.: 805,000 viewers
4. A l'affiche dimanche on TVA Sunday at 7:30 p.m.: 719,000 viewers
5. Dans l'oeil du dragon on SRC Wednesday at 8 p.m.: 692,000 viewers
Montreal (Anglophone)
1. America's Got Talent on Citytv Tuesday at 8 p.m.: 59,000 viewers
2. World of Dance on CTV Tuesday at 10:01 p.m.: 32,000 viewers
3. Young Sheldon on CTV Thursday at 8 p.m.: 30,000 viewers
4. Match Game on CTV Sunday at 10 p.m.: 28,000 viewers
5. Celebrity Family Feud on Citytv Sunday at 8 p.m.: 28,000 viewers
Toronto/Hamilton
1. America's Got Talent on Citytv Tuesday at 8 p.m.: 391,000 viewers
2. World of Dance on CTV Tuesday at 10:01 p.m.: 262,000 viewers
3. Celebrity Family Feud on Citytv Sunday at 8 p.m.: 262,000 viewers
4. Game On! on Global Wednesday at 8 p.m.: 213,000 viewers
5. Man With a Plan on Global Thursday at 8:30 p.m.: 181,000 viewers
Edmonton
1. America's Got Talent on Citytv Tuesday at 9 p.m.: 79,000 viewers
2. The Titan Games on Global Monday at 9 p.m.: 74,000 viewers
3. Global News Morning on Sunday at 7 a.m.: 51,000 viewers
4. Marvel's Agents of SHIELD on CTV Wednesday at 8 p.m.: 49,000 viewers
5. Global News Morning on Saturday at 7 a.m.: 48,000 viewers
Calgary
1. America's Got Talent on Citytv Tuesday at 9 p.m.: 71,000 viewers
2. Marvel's Agents of SHIELD on CTV Wednesday at 8 p.m.: 54,000 viewers
3. The Titan Games on Global Monday at 9 p.m.: 50,000 viewers
4. W5 on CTV Saturday at 7 p.m.: 45,000 viewers
5. World of Dance on CTV Tuesday at 8:01 p.m.: 42,000 viewers
Vancouver/Victoria
1. America's Got Talent on Citytv Tuesday at 8 p.m.: 258,000 viewers
2. The Titan Games on Global Monday at 8 p.m.: 128,000 viewers
3. The Wall on Global Monday at 9 p.m.: 116,000 viewers
4. World of Dance on CTV Tuesday at 10:01 p.m.: 115,000 viewers
5. Game On! on Global Wednesday at 8 p.m.: 98,000 viewers