New OOH network drives into Toronto
Uber, Lyft, Amazon Flex, Doordash and Skipthedishes vehicles are currently a part of the new network.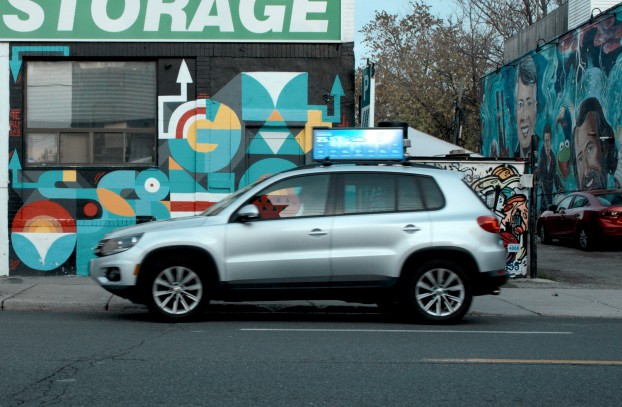 Hilite Outdoor is a new OOH network specializing in digital car-top placements launching this summer.
It will begin with 100 faces in Toronto, followed closely by Vancouver. The plan is to move into Montreal next summer. The company was founded by Solomon Misghina, CEO, and Eamon Leonard, COO, veterans of the OOH, DOOH and emerging technologies fields.
Uber, Lyft, Amazon Flex, Doordash and Skipthedishes vehicles are currently involved with this new network.
Hilite's LED displays have 2.5 p resolution for still and video content and its targeting capabilities enables ads to be served by demographic, precise geographic location, time of day, and current weather conditions.
Measurement tools available to advertisers include tracking digital website conversions, brand lift studies, and footfall traffic attribution. Hilite also offers the ability to remarket to viewers of the ads. In addition, Hilite is the first DOOH network to test 5G technology and content, partnering with ENCQOR, the Ontario and Quebec governments' 5G testbed initiative, as well as corporate partners Ericsson and Ciena.
Kevin McDonald, CEO of the OOH-specializing agency Kinetic Canada, tells MiC that Hilite has very advanced tech and excellent reproduction.
"I think as long as advertisers have the opportunity to activate creative in a very localized sense, then I think it's a welcome change. One of the things that is a little different, is rather than targeting people riding in the car like other players in the car digital business, Hilite makes its impressions with people walking along the street. You can reach a higher audience outside of the car than in the car."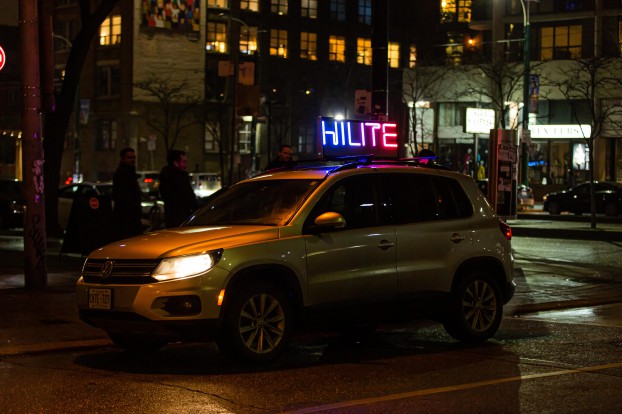 For example, says McDonald, since consumers are bombarded with a lot of messages in downtown Toronto, Hilite is going to benefit in rural and suburban areas. Many of those smaller jurisdictions are still served by services like Uber, Lyft and Skipthedishes, so when someone rideshares or orders meal delivery, ad recall will likely be higher, because those areas aren't as concentrated with ads and OOH placements.