Chameleon expands into waiting rooms with IDS partnership
Advertisers can now reach healthcare consumers directly and track behaviours after exposure to messages.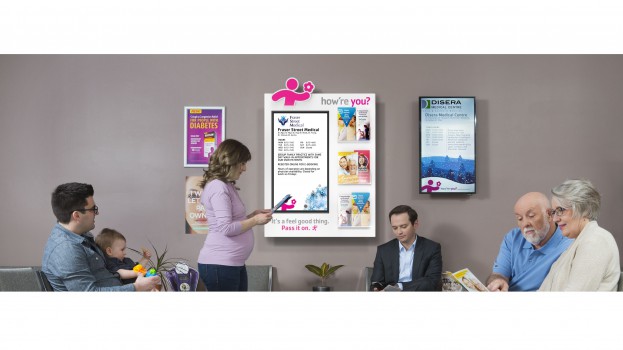 Chameleon Digital Media is now partnering with IDS Canada, a place-based advertising company specializing in healthcare, with locations in prime clinic locations nationally. The alliance allows IDS to target Canadian healthcare consumers using their mobile devices in family practice waiting rooms via Chameleon's mobile polygon technology.
Alan Sifuentes, Chameleon general manager, tells MiC, "We decided to work with IDS because they are a leader in the healthcare waiting room environment in Canada. Advertisers can now reach health-conscious consumers at the most valuable time when they have the opportunity to truly absorb a message as well as understand their real-life behaviour after being exposed to the message."
IDS reaches almost four million Canadian healthcare consumers every month across its 1,500 Family Physician locations. The partnership with Chameleon gives it the ability to understand foot traffic attribution layered onto its healthcare OOH campaigns, offer mobile buy extensions and reporting for the advertiser base.
Chameleon is a Toronto-based full-service digital agency with expertise in mobile location data. It provides data and advertising to hundreds of clients across the globe. Its premium product is its unique mobile polygon technology, the evolution of geo-targeting mobile location-based data and advertising.
Powered by UberMedia, Chameleon can understand the movements of mobile devices after they've entered a polygon or have been exposed to an ad. The polygon precision is within three feet with a reach of 30 million devices in Canada and 300 million devices in the U.S.