MiQ makes a new "bud" with Leafly
Lisenced producers will be able to reach audiences from Leafly using MiQ's programmatic capabilities.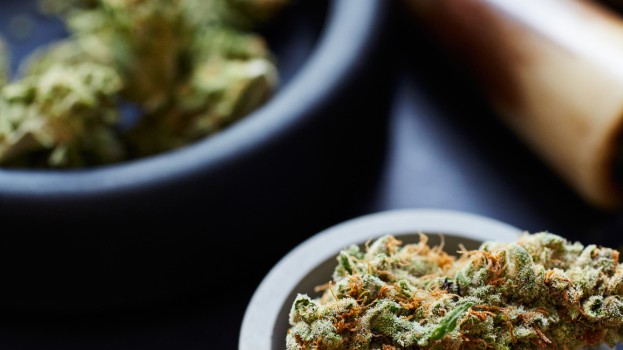 With COVID-19 driving many cannabis users away from recently established bricks-and-mortar stores and more toward ecommerce, media intelligence firm MiQ is hoping to help brands capitalize and target cannabis customers through programmatic advertising.
It's partnered with Leafly, an online platform for users to discover cannabis information and be connected to commerce opportunities. Through the partnership, cannabis brands, licensed producers and retailers will be able to reach audiences from Leafly using MiQ's programmatic capabilities – even across other publishers, websites and channels.
John Duncan, head of content and brand partnerships at Leafly, explains that as understandings and attitudes toward cannabis have evolved, so has the Leafly audience. "We started out as a strain database and have since evolved into an educational platform." Eventually, he says, it became a product platform that people could use to place an order through specific stores.
In Canada, it sees 1.8 million unique viewers per month. Duncan says the users tend to be more male than female, but that other than that, the cannabis audience is incredibly diverse, with different demographic makeups and motivations. "It's not monolithic," he says.
Jim Davis, head of agency sales at MiQ, says the company has long recognized the strength of the cannabis vertical when it comes to its reach. "For the better part of the last 12 months, we've been focused on cannabis as a solutions front."
And just as Leafly has evolved, Davis says clients' understandings and concerns about the cannabis market have evolved. "The biggest thing still is risk aversion. Risk in general is a big conversation point, and a lot of our conversations focused on compliance in the beginning. We've learned which partners have the scale, which have valid and accurate data solutions that allow for age targeting."
Now, he says, as clients grow more sophisticated, they're also looking for partners that can provide not just risk-compliant solutions, but also more consumer behaviour intelligence. "Especially with COVID, the changes in behaviour over the last six months have been very pronounced," he says. "Pre-COVID, most users were going to retail locations, and online was more of a resource. Now, with about a 60% decrease in footfall traffic that we've been tracking over time and a 50% increase in online activity, you're seeing some big areas of growth in intent-based activity online."
And there's another big area which Davis says is still a struggle for brands – a lack of data and insights from a measurement standpoint.
Nevertheless, he and Duncan agree that the partnership can help fill gaps and create better consistency across plans. "Our data shows a lot about who's coming in, who's placing orders, and we know that everyone is a cannabis consumer. It's kind of like saying with alcohol, you want to only go after a legal-age college student or maybe post-college. You know that you can go after multiple demographics – but the strategy and creative to approach [them] is different. You can find a solution for every demographic and every gender out there."