Broadcasters banking on hometown pride with CPL season
CBC Sports' Chris Wilson hopes the regional appeal of the Canadian Premier League will help win points with underserved markets.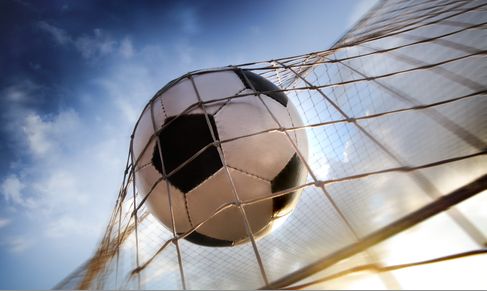 Many major league sports have overcome bumps in the road on their path to resuming play amidst the pandemic. The latest to return is also one of the newest leagues in Canada – the Canadian Premier League (CPL).
Mediapro Canada, which has the streaming and broadcast rights to the league's games, has inked a deal with both CBC Sports and CHCH to broadcast a total of 14 games throughout the season. The set of games known as the Island Games (taking place in Prince Edward Island) will air on Saturdays on CBC and Sundays on CHCH.
The tournament will feature the first official match of Atletico Ottawa, the expansion team that joined CPL in February 2020. Atletico Ottawa will face off against York Region's York 9 FC, creating a new "battle of Ontario" for fans. The tournament will also be unique for the CPL as there will be no "home field advantage" for any teams.
Chris Wilson, executive director of CBC Sports and Olympics, says the tournament's regional appeal is a particularly exciting. Besides Ottawa, other teams from smaller or secondary markets include Forge FC from Hamilton, Pacific FC from Vancouver Island and Valour FC from Winnipeg.
"The key thing for us with CPL is similar to the season we just finished with the [Canadian Elite Basketball League]; it gets us into those local communities that we don't always service," he adds.
Wilson says by no means is CBC Sports expecting a nationwide "ratings bonanza" like one might expect from a rivalry match between the Toronto Maple Leafs and the Montreal Canadiens, or a major match from the Toronto Raptors. Instead, says Wilson, the CBC is banking on hometown pride and a spirit of community that will drive the popularity of this coming CPL season.
"Even though we're not in any of those home centres… there's also the fact that they're all playing in PEI, which is a bonus because that's another place we don't always have contact with."
Last year, CBC carried a package of 20 games, with every one of them streamed on Gem and 10 of them broadcast on linear. This year, CBC will broadcast four Saturday double-headers beginning Aug. 15 at 1 p.m. Additionally, all games will be streamed live on CBC Gem and CBC's sports website and app. The second match of each day will take place at 3 p.m. (with the sole exception being Aug. 22, where games will start at 2 and 4 p.m.). CBC Sports' Andi Petrillo will host the first weekend of broadcasts before handing the reins over to Scott Russell for the remainder of the season. Nigel Reed will handle play-by-play while Craig Forrest will serve as an analyst.
Independent network CHCH TV will also have streaming rights to the CPL; it will broadcast Sunday matches from coast-to-coast starting Aug. 16 and extending through to Sept. 13. Sundays will show one single game beginning at 3 p.m. every day. Both channels are available in most households via over-the-air TV.
Wilson admits that this season came together under a much quicker timeline, since, like most leagues, the CPL has had to work out its own unique logistics around the re-start of the season. As such, with the short timeframe, Wilson says CBC Sports' sales team didn't have enough lead time to attach any broadcast or presenting sponsors, but he says that doesn't mean there won't be any sponsors attached eventually.
Most major networks experienced revenue and audience setbacks as a result of the cancellation of live sports. For CBC, besides Hockey Night in Canada, it doesn't carry any of the major global sports leagues. It did, however, lose out on its broadcast of the Olympics this year, with the 2020 Tokyo games being pushed to 2021. Wilson says he's very proud of the work that the team did filling the content programming gaps. Initially, he says, much of the programs were filled by Olympic replay games, which included long-form games and matches. That then evolved to more experimental content like panel shows and documentaries.
"It took a lot of research and a lot of editing to produce these kinds of shows, so we were very proud of that. And we were pleasantly surprised with the number of people who watched. Hopefully a lot of what we came up with isn't just a pandemic pan, but something that we know works and can continue doing."