Cineworld, home streaming and more: the takeaways from Cineplex's Q2
Prinicipal Ellis Jacob weighed in on shortening the theatrical window, Disney's decision to go digital with Mulan and provided an update on the Cineworld lawsuit.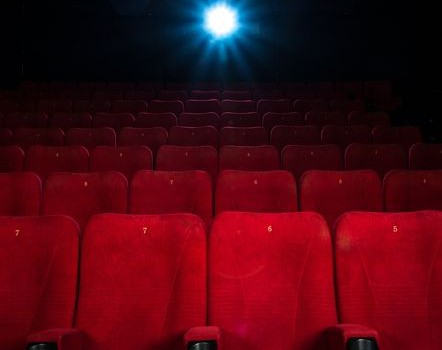 Following a tumultuous six months that has seen the collapse of its proposed $2.8-billion acquisition by Cineworld and the temporary closure of its theatres, Cineplex on Friday (Aug. 14) debuted new theatrical titles for the first time since the onset of the COVID-19 pandemic.
Predictably, the company's revenues cratered in Q2, owing to the fact its cinemas were closed for the duration of the reporting period (March 31 to June 30). Overall, revenue dropped 95% to $22 million, from $438.9 million, with Cineplex noting it had experienced a "net cash burn" of approximately $18 million per month while its theatres were shuttered.
Following the release of second-quarter results, president and CEO Ellis Jacob spoke with analysts about a number of topics, including the ongoing lawsuit with Cineworld and some of the seismic shifts in releasing strategies taking place south of the border.
Cineworld litigation due to commence next fall
During Friday's conference call, Jacob told analysts that the trial between Cineplex and Cineworld is tentatively set to begin in September 2021, though delays to that timeline are possible. In the lawsuit, Cineplex alleges Cineworld had no legal basis to terminate the transaction and is claiming damages in excess of $2.18 billion. For its part, Cineworld has filed a counter-claim, alleging Cineplex breached the terms of the deal.
Given the enormous strain the pandemic has placed upon the exhibition industry globally, an expensive and drawn-out lawsuit would likely represent a significant distraction during a time when the sector at large is in survival mode. While Jacob said the company is "diligently working to advance the legal process," some film executives MiC sister publication Playback has spoken with have suggested that a deal – at a reduced price, significantly lower than the $34 per share agreed in the original deal – could still be salvageable if the exhibition industry recovers to a place where audiences feel comfortable returning to theatres, and jurisdiction-specific protocols allow for it. "I could totally see that it would be in everybody's best interests if they salvaged some form of a deal," said one executive. "If you think about it, what good does this current situation do anybody? Cineworld's hope to expand into Canada is dashed, Cineplex's hope to sell and finally be capitalized is dashed. It doesn't do anybody any good except the lawyers."
Jacob weighs in on shortening 'the window' and Mulan streaming
The film industry in the U.S. was shaken to its core in June with the news that AMC Theatres and Universal had inked a deal that would reduce the theatrical window – an exclusive window which has typically been around three months – down to just 17 days on certain titles. Of course, the deal has ramifications far beyond the U.S., and pundits have been trying to make sense of the implications ever since. What seems certain is that other U.S. studios will press for similar terms.
"There's been a lot of speculation about shortened theatrical windows that I'd like to address. Cineplex is not changing its releasing windows at this time," said Jacob during the call. "Speaking with our [studio] partners, they've assured me that the theatrical run is still important to them," he said, noting that the global theatrical box office often generates around 50% of a film's total revenue, as well as creating opportunities for downstream revenues in the form of merchandising opportunities, sequels, theme park attractions and others.
When asked directly whether Cineplex would consider the AMC model, Jacob said: "It's hard for us to comment on what our peers are doing in other parts of the world. We will continue to have discussions, but I'm not making comments as to where we think things will end up, because each studio has a different thought process and we're talking to all of them."
As for Disney's decision to send Mulan straight to its Disney+ streaming service (for an additional fee of C$34.99), Jacob said he was "surprised" to learn of the decision. "While we were excited to bring the film to the big screen, and were confident it would perform well in our cinemas, Disney is a valued partner and while we're disappointed, we respect their decision," he said, adding that the House of Mouse has "assured us the decision was a one-off as a result of the pandemic environment and they're still very committed to the theatrical window."
While Disney has also publicly said the move is a one-off, many industry watchers have said this feels like the start of an irreversible trend. Only time will tell whether Disney will explore this releasing strategy with other tentpole releases, but their decisions will likely depend largely on how much revenue the film generates on digital, as well as its value in attracting consumers to the streaming service, which the company claims has already garnered more than 60 million paying subscribers.
Significant shift as Canadian, U.S. releasing strategies diverge for first time
While Disney's live-action remake of Mulan is headed the streaming route, there are some titles that are simply too reliant on the traditional theatrical model to debut on a streaming service. One such title is Christopher Nolan's Tenet, which some reports have estimated would need to make USD $800 million dollars just to break even.
The film is set for release in Canada and internationally on Aug. 27, a week before the film opens in the U.S. And it's not just Tenet: as theatres start to reopen across Canada (Cineplex has now reopened more than 80% of its theatres – 137 in total), a wide number of films are being released here ahead of the U.S. in what many are calling one of the most significant shifts in the domestic film market for decades.
Among them are The SpongeBob Movie: Sponge on the Run and Russell Crowe-starring Unhinged, which debuted in Cineplex theatres on Friday (Aug. 14). After Cineplex had been luring audiences back to theatres with classic titles such as the original Jurassic Park, the The Spongebob Movie and Unhinged represented the first new films to debut since the onset of the pandemic. Jacob called the release of the new films a"momentous" day, adding that the release the films in Canada ahead of the U.S. is a "vote of confidence" for the safety measures and protocols Cineplex has implemented.
The company is now turning its attention to the remainder of the year, with titles including Wonder Woman 1984, Black Widow and the latest James Bond Movie No Time To Die all scheduled for theatrical releases by year's end. Cineplex also noted that they expect 2021 to be an especially strong year for tentpole releases, with Top Gun: Maverick, the latest instalment of the Fast & Furious franchise (F9), The Eternals and Minions: The Rise of Gru all slated for release in theatres.
This story originally appears in Playback.