MediaTonik revs up new partnership with RPM
The rep house will shop inventory for RPM's digital properties to advertisers across Canada.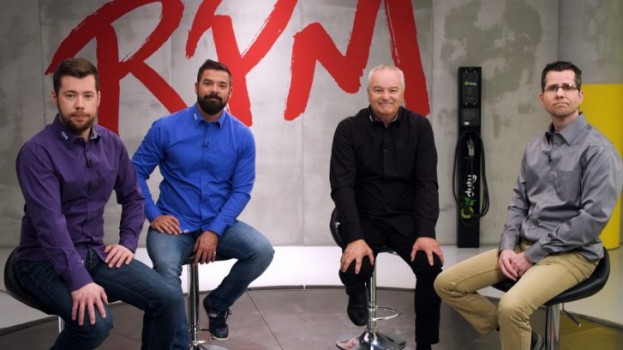 Quebec-based, multiplatform ad rep house MediaTonik has officially added the automotive vertical to its offering. This comes following the signing of an ad rep agreement with Torq Productions for the RPM website.
RPM is a multi-platform brand born from the popular TV show of the same name. Airing on Noovo (formerly V), the show is a French-Canadian auto variety show similar to the U.K. Top Gear series.
Nicolas Faucher, co-founder of MediaTonik, tells MiC that automotive represents a brand new vertical of representation for MediaTonik, joining a roster that includes cooking (last year it made one of its biggest signings with the Ricardo group of properties), business (which includes Les Affaires and L'actualité), technology (Francois Charron, Quebec Sciences), sports (TSLH, Vélo mag), and entertainment (Cinema Clock, TV5, UNISTV, Télé-Québec).
MediaTonik, which launched in 2017 initially as a digital-first rep house represents more than 25 different premium digital sites, six magazines and more than 115 community newspapers.
Faucher tells MiC that while some rep houses specialize in a smaller number of more focused verticals, it's aiming for diversity. "We are always looking to grow our portfolio," he says. The biggest priority is that it be with "Highly respected publishers that offer premium and brand-safe environments." Its only "specialty" to speak of is that it represents Quebec brands, allowing it to bridge the gap between the brands' audiences and national brands.
RPM has been a reference in the automotive industry in Quebec for more than 20 years, and currently boasts more than 500,000 unique users per month. Owned by video content creator Torq Productions, the RPM brand is made up of RPM, RPM+ automotive magazine-style TV shows airing on the Bell Media-owned Noovo as well as its flagship site.