ICYMI: Management changes at TVA, government vows to regulate digital giants
Plus, BNN Bloomberg grows its audience.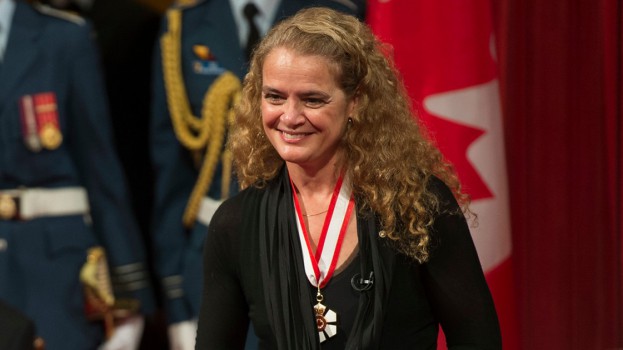 Serge Fortin exits TVA following internal investigation
Representatives from TVA confirmed to MiC that Serge Fortin, former VP of TVA Nouvelles and TVA Sports, is no longer with the company following a series of management changes and an effort to improve its work atmosphere. A report in La presse alleges that employees in the newsroom faced a toxic and intimidating work environment. In a statement sent to MiC, a spokesperson stated: "Several years ago, TVA Group, along with all other Quebecor divisions and subsidiaries, set up internal mechanisms that employees can use to report any situation they deem unacceptable." Some time later, the spokesperson said, there were numerous comments made about the environment in the TVA newsroom. TVA's steps to improve the situation included commissioning independent professionals to survey newsroom employees. The result, according to TVA, was news division management changes. Following the departure of Fortin, TVA's VP and chief content exploitation officer Martin Picard will be responsible for TVA Novelles and LCN teams on an interim basis. Executive producer Louis-Philippe Neveau will oversee the operations of TVA Sports.
Government wants to bring foreign services under new regulation
In the federal government's throne speech on Wednesday, the country's leadership reaffirmed the intention to bring foreign-based digital services under domestic regulation. "Web giants are taking Canadians' money, while imposing their own priorities. This must change, and will change," said the speech read by Governor General Julie Payette. "The government will act to ensure their revenue is shared more fairly with our creators and media, and will also require them to contribute to the creation, production and distribution of our stories on screen, in lyrics and music, and in writing." Following the throne speech, Canadian Heritage Minister Steven Guilbeault took to Twitter to confirm "we are moving forward on this file." While it now seems all but certain that new legislation will include measures to regulate foreign-based digital services, the form the regulation will take remains unclear. - From Playback
BNN Bloomberg sees audiences hit a five-year high
Bell Media-owned business network BNN Bloomberg concluded its 2019-20 broadcast year, which officially ended Aug. 30, with reason to celebrate. The network achieved its highest AMA audience in five years. Final data from Numeris shows that audiences grew by 49% overall and 88% in the 25 to 54 demographic from the previous broadcast year. It also saw success in digital, with an increase of 83% overall in reach, 37% in terms of visits to BNNBloomberg.ca and 70% for social media referrals. According to Bell Media, the audience increase is particularly notable in the second half of the broadcast year, during which BNN Bloomberg broadcast 100% remotely.