Additional layoffs reported at Postmedia
Page designers and graphic artists have been affected by the cuts, which are part of cost-saving initiatives.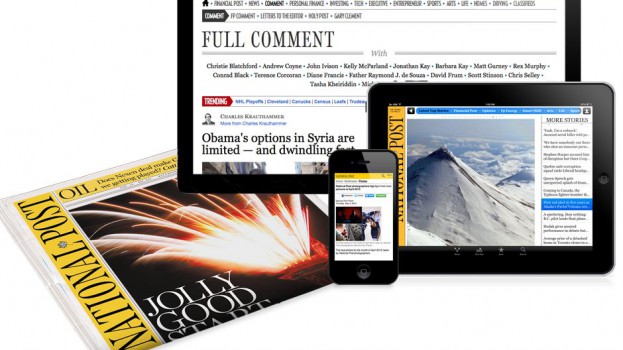 A series of layoffs were announced at Postmedia on the afternoon of Sept. 29, MiC has learned.
At approximately 1 p.m. on Tuesday, a group of employees including page designers and graphic artists were told they would lose their jobs. Postmedia did respond to MiC's request for information and confirmed that there had been departures, but would not respond to questions about the scale or scope of the departures including whether or not they extended to other departments.
With regards to rationale, a company spokesperson stated that they "are in keeping with our ongoing transformation and cost savings initiatives."
While the exact number of layoffs is not yet known, this is the third round of staff cuts since the beginning of the COVID-19 pandemic.
In the springtime, Postmedia announced that it would reduce salaries and cut 15 community papers, resulting in 30 permanent layoffs. But one month later, the media company confirmed that it would make further reductions, cutting approximately 40 additional staff members.
Those cuts came after members of two different unions could not come to an agreement with Postmedia on temporary salary reductions, which the publisher had announced that it would implement across the company in order to reduce the impact of COVID-19 on the broader business. The reductions would apply to employees making more than $60,000 per year.
"Given the scale of the crisis, and the unprecedented level of revenue declines, it was very important to me that the burden of cost containment be shared fairly across the company," CEO Andrew MacLeod wrote in a memo at the time.
Despite a 28.4% year-over-year revenue drop in its Q2 results (including a 36.6% drop in print ad revenue and 32.5% drop in digital revenue), Postmedia also saw a 26.2% reduction in operating costs due to its closures and layoffs. And, during the announcement of those results, MacLeod announced that the rollbacks would end earlier than scheduled. This occurred in July.