Magazines show a notable dip in product influence
Readers are less stuck on print than before, and the desire to purchase featured products might be eroding slightly.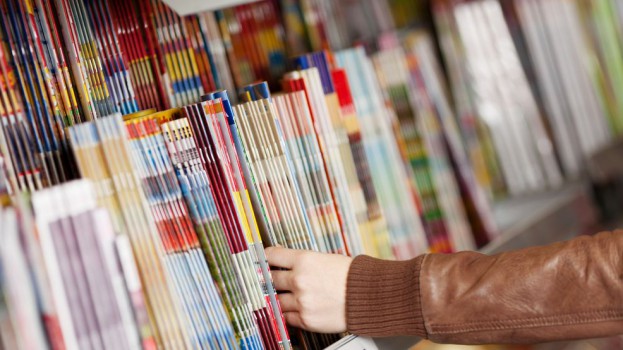 Magazines might be losing their edge in certain parts of Canada.
According to Vividata's fall 2020 study, there's been a fairly consistent decrease in magazine reach across the country. Notable tumbles included British Columbia and Ontario. There, magazines were estimated to have reached 84% and 86% of adults over the last three months, respectively. However, this time last year, BC and Ontario were at 88% and 89%. Small slips were also seen in the Prairies (87% this year) an Atlantic Canada (the lowest, at 83%). While they still reach the majority of Canadians, magazines have been on a consistent subtle decline for Vividata's last several studies.
Food and recipe magazines remain the most popular genre, at 68% penetration (down only slightly from 69% penetration last year), while the next most popular (travel and tourism, health and fitness and celebrity magazines) have all seen modest dips in reach.
Print remains a very crucial part of the magazine experience, with 75% of readers reading print magazines (51% say they consume print only, while the remaining 24% consume a combination of print and digital). Digital is used by 49% of Canadians to access content, although only 25% of users are digital-only, whether that's mobile, desktop or a combination of the two.
Despite the dominance of print, that is lessening by the day. This time last year, 62% of magazine readers were print-exclusive and an additional 27% were a combination of print and digital. This means that print-exclusive readers have gone down by 11 percentage points and total print readers by 14 points. This coincides with magazines themselves going more digital – amidst revenue shortfalls from COVID-19 and facing the high cost of printing, a number of major Canadian magazines chose to forego or lessen their summer print issues this past season.
Unfortunately, magazines might also be losing their powers of influence over purchases slightly. Last fall, even as reach stumbled slightly, there was a lift in influence over product searches and purchases. This time, those metrics have gone down again. Only 33% of readers say they've searched online for a product after having read about it in magazines, down significantly from 46% last year. And, how many people follow through and purchase the products have decreased as well – 18% said they purchase a product they've read about in magazines, down from 22%.
This year, when it comes to reach and access, Vividata began adding Gen Z to the mix (which it defines as people born between 1996 and 2006), and it found that they're among the biggest consumers of digital magazines – content reaches 46% of Gen Z via smartphone, 18% via tablet and 40% via desktop, more than any other generation.
They're also more likely than other generations to "stumble upon" magazine content – 61% access magazine articles or pages from social links and 63% from search engines. In both of those categories, the likelihood of accessing magazines by those methods decreases with age. That's also the case with magazine apps – they're most popular among Gen Z and least popular with pre-Boomers – but that's also one of the last popular ways to access magazine content at all, with 32% reach among Gen Z and 8% among pre-Boomers.
Most generations share a relatively equal likelihood of simply going directly to the site, with all generations sitting between 37% and 46%.