Heritage minister proposes bill to regulate OTTs
If passed, the proposed amendments to the Broadcasting Act will see vast amounts of new money flowing through the funding system.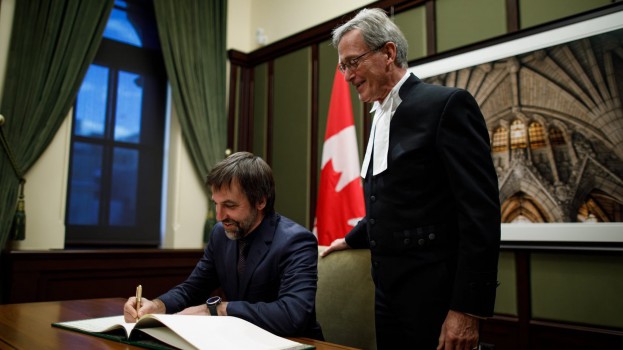 Canadian Heritage Minister Steven Guilbeault has tabled long-awaited amendments to the Broadcasting Act that, if passed, will pull OTT services into the Canadian regulatory system, grant more powers to the CRTC and bring new money into the domestic funding ecosystem.
Specifically, Bill C-10 creates a new category of broadcasting undertaking – referred to as an "online undertaking" – which denotes a service designed for the transmission or retransmission of programs over the internet.
The bill clarifies that these undertakings (such as Netflix, Disney+, Crave, Tou.tv, Qub Musique) will fall within the scope of the Broadcasting Act, and therefore be subject to domestic regulatory requirements. (It should be noted that, under the proposed bill, regulation does not apply to users of social media services, or social media services themselves in terms of the content posted by their users.)
Exactly how the new regulatory regime will be implemented is up to the CRTC to decide. Under the proposal, the Commission would be granted greater powers and flexibility to ensure online services contribute to the domestic funding system.
First and foremost, the CRTC will be given "express powers to require broadcasting undertakings, including online undertakings, to make financial contributions to support Canadian music, stories, creators and producers."
Those financial contributions, said the proposal, "would be aimed at addressing the projected stagnation and decline in the level of support for Canadian content, and provide a more sustainable source of support."
The Commission will also have the flexibility to tailor the requirements for online undertakings, either as individual entities or as groups of entities, as it deems appropriate. Therefore, not all streaming services would be regulated in exactly the same way, depending on the nature of its operations and the content it distributes.
A long time coming for many industry stakeholders
Compelling foreign-based digital services to contribute to the creation of domestic content has been one of Canadian media's dominant storylines for a decade. And, while the bill is still at the proposal stage – and it remains unclear how swiftly some of these measures can be implemented – the overwhelming majority of stakeholders across the Canadian TV and film sector will welcome the news after calling for online players to be regulated for nearly a decade.
The tabling of the bill comes nine months after the release of the Broadcasting and Telecommunications Legislative Review (BTLR) report, which contained 97 key recommendations. While many of those recommendations have not been addressed in the bill proposed today, Guilbeault has stated previously that his intention was to push through some of the larger issues confronting the media sector – namely creating a more sustainable funding ecosystem – before examining some of the less pressing matters.
A version of this story originally appears in Playback. Playback and MiC will be following up with reaction and analysis from around the industry.