ICYMI: A musical Corner Gas Christmas surprise
Plus, Jeffrey L. Orridge is named TVO CEO and St. Joseph Communications launches an ecommerce content play.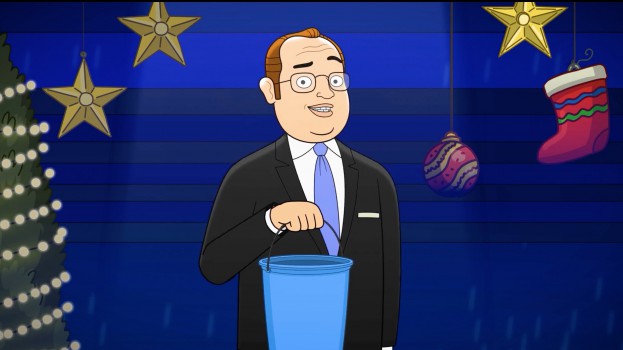 Brent Butt sings for Corner Gas
Corner Gas's star has released a Christmas song in advance of the animated show's first holiday special. "Everyone Can Sing at Christmas" was co-written by Odds frontman Craig Northey and makes its television debut on CTV Comedy Monday, Nov. 30 at 8 p.m. The holiday episode is set to air Dec. 14.
However, an animated music video is available on YouTube as a sneak preview.
TVO has a new CEO
Ontario's public broadcaster has new leadership.
Jeffrey L. Orridge assumes the title of CEO following the departure of Lisa de Wilde in 2019. Orridge was once commissioner of the CFL and spent four years with CBC helping oversee its Olympics and overall sports coverage. He also has experience with national brands, having served as SVP of community and partnerships at Canadian Tire.
Media In Canada's sister publication, Playback, has the full story.
SJC Content goes green screen chic
St. Joseph Communication's content arm, SJC Content, has teamed with Looklet as its preferred Canadian studio partner.
The newly created SJC Powered by Looklet is a combination photography and tech operation. It produces high volumes of fashion photography for ecommerce sellers without the need for live models (or makeup or hair stylists). Instead, it imposes preexisting hi-res photography onto green screen mannequins.
Looklet is based in Stockholm and operates 60 studios around the world that, according to the company, produces 5,000 images per day.