Canadian ad spend to drop 6.2% in 2020: WARC
The international organization says print took a particularly bad hit, while online investment saw increases.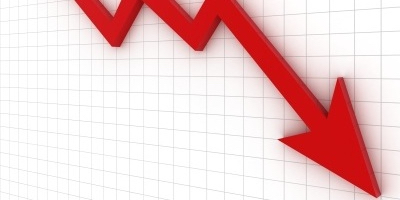 As the industry begins the task of summarizing exactly how bad 2020 has been, some of the earliest years-in-review aren't beating around the bush.
"2020 was the most hostile year for the advertising economy ever seen in our 40 years of market monitoring," says James McDonald, head of data content at WARC, in a press release Monday. "Some platforms, such as e-commerce and social properties, have emerged from this year relatively unscathed, but the vast majority of the media landscape has witnessed a severe material impact."
In WARC's Global Advertising Trends: The State of the Industry 2020/21 report, the marketing insights organization finds global advertising spend is on track to decline by 10.2% or $63.4 billion this year due to deep cuts to investments in the automotive, retail, and travel sectors as a result of the pandemic.
While WARC's picture of Canadian spending also shows decline, Canada is faring a bit better than the global average.
WARC says total Canadian ad investment will decline by 6.2% this year, but is expected to increase by 4.5% in 2021. Offline total ad investment was down 16.3% in 2020, but is expected to increase by 2.8% next year.
Newspaper and magazines were particularly devastated by the pandemic, seeing ad investment decline by 26.9% and 31%, respectively. Next year, investment is expected to be down again by 6.3% and 7.7%, respectively.
WARC's data projects other media will bounce back somewhat in 2021.
• Radio ad investment was down 9% this year but is projected to rise by 3.5%.
• TV investment was down 13.7% in 2020, but next year is estimated to go up by 2.6%.
• OOH investment is estimated to have fallen by 21.5% this year but is expected to climb by 17.7% next year.
In contrast to offline sources, online video, online display and search had increased ad investment of 7.3%, 4.5% and 0.7%, respectively, this year.
Globally, WARC says ad spend is projected to decrease to $557.3 billion from $620.7 billion last year.
The largest sector spending declines were in the auto sector (down by 21.2% this year globally) the retail sector (down 16.2%) and travel and tourism (down 33.8%). The government and non-profit sector was the only one to increase its ad spend this year.