Local papers respond to print disruptions with new sub options
Les coops de l'information publications are promoting new digital subscriptions after weekday news goes online only.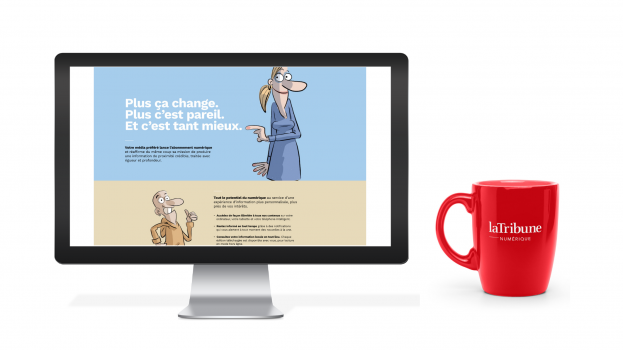 Six daily news publications owned by Les coops de l'information in Québec and Ontario recently introduced their first digital subscription packages after the pandemic drastically accelerated changes in their print operations. They're now promoting new digital subs to convert print readers.
The publications are each co-ops. They include Le Droit (in Ottawa/Gatineau Que.), Le Nouvelliste (Mauricie/Centre-du-Québec, Que.), Le Quotidien (Saguenay-Lac-Saint-Jean, Que.), Le Soleil (Quebec City), La Tribune (Sherbrooke, Que.), and La Voix de l'Est (Granby, Que).
The publications began shifting to digital-only weekday editions back in March when provincial governments were ordering businesses to close in response to the rapid spread of COVID-19. Only weekend editions are still available in print.
In a march release, Le Droit said print distribution costs were "becoming unbearable" because "advertising revenues are falling sharply."
A campaign developed by Larouche Branding and Communications has been launched to attract new subscribers for the digital offer and convert subscribers from print (luring holdouts with the promise that the weekend print edition is still available with an online sub). The campaign includes print and digital ads bearing the strapline "Local. De calibre mondial." (Local. Worldclass.).
As of May, the six dailies' websites reached a combined 8.7 million monthly unique visitors, and 100,000 unique users across mobile applications.