Canadian ecommerce spending grows 72%: report
In Group M's first-ever global ecommerce report, Canada saw the fastest growth of any country.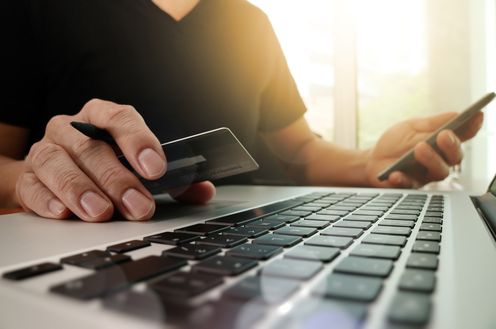 New data from Group M shows that Canada may still lag behind its neighbours in overall shopping dollars spent online, but the COVID pandemic has accelerated this new path to purchase.
Group M has released its first ever global ecommerce forecast, tracking ecommerce spending from 2016 to 2020, as well as projections to 2024. While others are examining how advertisers are shifting ad dollars into the space, Group M is studying the consumer side of the equation.
The report shows ecommerce accounted for only 6.3% of all retail sales in Canada this year, but online spending (excluding purchases in the food services and catering categories) grew by more than 72.7% over the course of the year, totalling $28.6 billion (all dollar figures are in USD).
That growth smashes past the 22.1% growth recorded in 2019 when ecommerce reached $16.6 billion and 3.6% of all retail revenues.
"Low penetration markets saw faster e-commerce sales growth in 2020," the report says. "For instance, we saw significantly faster rates of growth in e-commerce sales during the first and second quarters of 2020 and continued elevated sales in the third quarter in both Canada and Australia; however, we saw much slower rates of growth in China throughout the year."
Canada remains a much smaller ecommerce nation than the U.S. or China (which had $797.3 billion and $1.33 trillion in ecommerce spending this year, respectively), but it was the fastest-growing market in Group M's study. By comparison, the U.S. grew by 33.3%. Australia, which has an economy of similar scale to Canada's, grew by only 47.7%.
Among the seven nations Group M studied (Canada, the U.S., China, the U.K., Japan, Germany and Australia), the ecommerce market grew by 24.2% overall this year, drawing $3.93 trillion of consumer spending.
Group M predicts Canadians will spend even more online next year. Its 2021 spending projection is $39.3 billion, marking another 8.3% of growth.