Sweeping executive layoffs hit Bell Media
The head of the company's content production studios are among the departures that come as its new president steps in.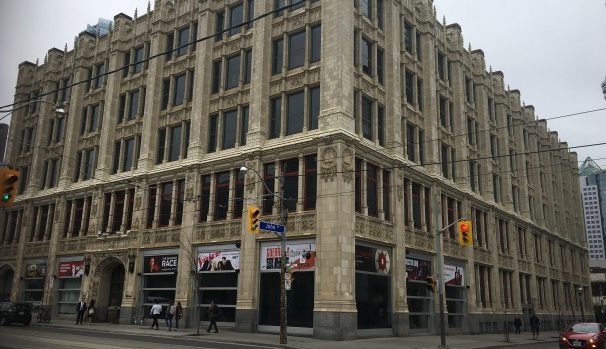 A raft of key senior executives are reported to have exited Bell Media as the company on Tuesday made a sweeping round of executive layoffs.
Media in Canada sister site Playback has learned that the mass executive departures include Mike Cosentino (president, content and programming), Tracey Pearce (president, distribution and pay), Nanci MacLean (VP, Bell Media Studios and president, Pinewood Toronto Studios), Corrie Coe (SVP, original programming) and Kevin Goldstein (VP, regulatory affairs, content and distribution, BCE).
Word of the job cuts comes a day after Randy Lennox, who led Bell Media as president for the past four years, concluded his tenure at the media company. His replacement, Bell group president and vice chair Wade Oosterman, has assumed operational leadership of Bell Media with Lennox's departure.
An internal memo seen by Playback, from Karine Moses, SVP, content development and news and vice chair, Québec, said the changes are part of a restructuring of Bell Media's content development and news teams.
With MacLean's departure, Dave Daigle will now see his remit expand to include leadership of Bell Media Studios and its development of in-house productions. Daigle's new title is VP, local TV, radio and Bell Media Studios.
Meanwhile, Suzane Landry will continue to serve as VP, content development and programming. In the role, Landry leads French content development and programming for Bell Media's TV properties including Noovo, Noovo.ca, Crave and its French-language specialty channels.
Justin Stockman, who previously served in the role of VP, brand partnerships and clients, has seen his remit expand. In the new role of VP, content development and programming, Stockman will be responsible for English TV programming including CTV, Crave and Bell Media's English-language specialty channels.
Pat DiVittorio will continue to serve as VP programming, CTV and specialty.
In a statement, a Bell spokesperson said: "Our updated structure strengthens and simplifies our interactions with viewers and listeners, advertisers, content and technology partners and other stakeholders, while also enabling the investments in content and technology innovation necessary for Bell Media to remain Canada's #1 multimedia provider. Streamlining our leadership team means promotions or expanded roles for many Bell Media leaders and also results in some departures."
A version of the this story previously appeared on Playback.