Leading with bravery in 2021: column
CMDC president Shannon Lewis explains why resilience, collaboration and speed will be vital to learning from 2020's challenges.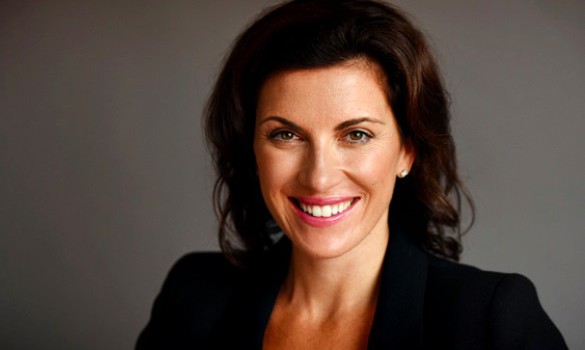 By Shannon Lewis
As you may already know, I'm an optimist at heart, and I certainly thrive on change, so my take on moving on from 2020 is an optimistic one.
We as a media industry are already tackling the challenging lessons from 2020, including accepting that systemic racism exists and knowing resilient leadership is still something that can be acquired and demonstrated. And best of all, we're all braver than we think. Crisis builds character. I believe the empathy we've gained in this challenging year will lead to more trusting, more collaborative partnerships. And if we can harness this productive empathy, the output will be remarkable.
Cultivating resilience
Close to home, the pandemic has been a great equalizer for both marketing and media leaders. It has created a cauldron in that has forged real leaders' abilities to adapt, communicate, empathize, anticipate and, ultimately, test one's resilience.
We observed this closely in CMDC's latest leadership study with 200 C-Suite marketing and media leaders, in partnership with Globe Media Group. The top leadership traits to thrive in the new economy are communication, empathy/kindness, agility, creative problem-solving, staying positive, and managing stress and mental health.
But it seems leaders see and respond to the world differently. Women leaders are more likely to prioritize communication (69%, versus 57% of men) followed by mental health (59%, versus 38% of men). Some of these essential attributes come naturally, while others need to be tested, flexed, and experienced to demonstrate one's true leadership ability.
It's crucial to learn from the past to help navigate the future. The Stockdale paradox, in which the great admiral survived captivity, is useful framing for hard times: "You must never confuse faith that you will prevail in the end – which you can never afford to lose – with the discipline to confront the most brutal facts of your current reality, whatever they might be." We must aim for the light at the end of the tunnel, but not blind ourselves to the obstacles immediately in our path.
Facing brutal facts enables an individual to approach a crisis with realism. In our study, we found that 28% of leaders indicated that they define their leadership style as being "realists": keep spirits high and communicate positivity while explicitly outlining any challenging next steps.
Cultivating resilience for 2021 will require some emotional retooling, finding new ways to be motivated and understanding the difference between urgency and importance.
Moving Canadian media forward
In 2021, we'll see brands collaborate more than ever – especially at a local level, as consumers' renewed refocus on their local communities will continue as a long-term trend.
Consider Canada United, one of many movements designed to rally Canadians to "show locals some love" by buying, dining and shopping locally. Spearheaded by RBC, more than 50 of Canada's leading brands assembled alongside the national Chamber of Commerce network and numerous business associations. Multimedia advertising campaigns encouraged consumers to shop locally, even offering financial incentives to customers who support small businesses.
That move will accelerate in 2021, as local businesses remain high in the public minds. Tech platforms like Shopify, Google and Facebook are all investing in "local" and are stepping up to support this vital part of the Canadian economy.
This movement is here to stay, and it's not too late to shape it as leaders in advertising, particularly, as it relates to investing with intention in ways that achieve our societal and business goals. Our industry has both the duty and the capacity to protect Canadian media – and to keep Canadians informed, employed, and engaged with our unique culture and vibrant democracy. Coming together to support this initiative will help establish us as indispensable drivers of this important national conversation.
In 2021, we'll see leaders collaborate more than ever. At CMDC, we are weighing in on current Canadian industry and policy issues like the modernization of the Broadcasting Act (Bill C-10) this month – a unified, cross-media measurement solution – and the transition to a completely new era of data privacy without cookie-based measurement and targeting.
Take a look now at Apple's changes to IDFA. This issue raises new challenges and opportunities for the entire industry, affecting how we measure and attribute mobile advertising campaigns.
Speed beats perfection
In a crisis, when reality changes by the day, or even by the hour, there's no way of knowing with certainty what lies ahead, or what's the best course of action; there's just no time for perfection. Leaders will need to make decisions without having all the information.
We're already seeing this across our media agencies, as leaders are helping businesses and brands reposition, transforming e-commerce brand platforms in just four weeks, re-thinking online strategies to advise on operational challenges. There are so many remarkable examples of action as companies respond to a crisis.
So, bring on 2021.
We will not go back to the past. (We can't, anyway.) Let's not waste this crisis. Let's do better. Let's do those things that, before now, we didn't think we had the courage for. Be brave. Let's work together to shape a better future in the media industry. The one that we see. The one that we want. The one that will raise us all up and move us forward.
Shannon Lewis is president of the CMDC.