ICYMI: The Podcast Exchange adds to its roster
Plus, Netflix breaks the 200 million subscriber mark and Sid splits away from Tim.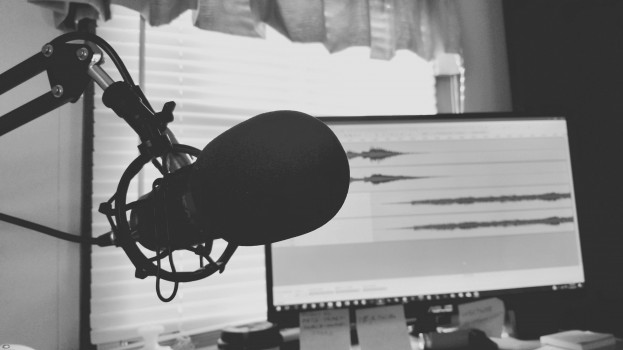 The Podcast Exchange makes a new deal as part of international strategy
The Podcast Exchange struck a deal to have exclusive ad sales representation for the Cabana portfolio of podcasts.
Cabana is the podcasting division of AdLarge Media, an independent U.S. ad sales network focused on audio mediums. It provides sales for shows including Crime Junkie, the Accuweather suite of podcasts, Voices for Justice and So Money with Farnoosh Torabi.
For AdLarge, this is its first international partnership, as the company looks to capture revenue from listeners outside the U.S. For The Podcast Exchange, Jean-Marie Heimrath, president and CEO of TPX, says the deal is part of the company's strategy to connect Canadian advertisers with local audiences of global podcasts.
Netflix crosses 200M subscriber mark
Netflix finished 2020 with roughly 203.7 million subscribers worldwide. That's thanks to 8.5 million users subscribing to the platform in Q4 – about 2.5 million more than it had previously expected to add.
Overall, the streaming service gained 36.6 million subscribers throughout 2020, beating its previous annual record of 28.6 million in 2018, helped along by people looking for more at-home entertainment options during the COVID-19 pandemic.
Also, despite posting a negative free cash flow of US$284 million, the company told investors it is "very close" to being reliably positive on free cash flow, expecting to break even for the full year in 2021.
Sid moves from afternoon sports to morning breakfast
Sid Seixeiro, co-host of Sportsnet's Tim & Sid, is leaving the show after more than nine years to become co-host of Citytv morning show Breakfast Television.
Tim & Sid debuted as a radio show on Toronto's Sportsnet 590 The Fan in late 2011, before being picked up for simulcast on Sportsnet 360 in 2013 and relaunched on Sportsnet as an afternoon sports talk show in 2015. In a statement announcing the change, Sportsnet president Bart Yabsley praised the duo's ability to connect with different audiences through sports, crediting them with helping to make Sportsnet the top sports network in Canada.
Seixeiro's last Tim & Sid Broadcast will be on Feb. 26, after which point Tim Micallef will bring on a rotating cast of guest co-hosts, until details about a permanent new partner are announced.
Beginning March 10, Seixeiro will take on the Breakfast Television morning timeslot alongside Dina Pugliese. Last fall, Rogers laid off a number of staff who worked on local versions of Breakfast Television in cities outside of Toronto, making way for a national version of the show that is set to debut early this year. Details of the new broadcast have yet to be announced.