Podcast investment may not be about performance-based ROI
Whether through an ad buy or a brand creating their own, the medium is more about long-term engagement.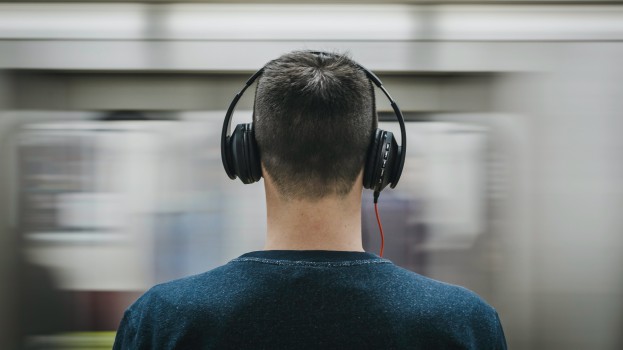 In the U.S., the podcast industry brings in less than $1 billion in ad revenue, despite the fact that more than 90 million people listen to podcasts monthly, according to 2019 Edison Research. There's also a disparity in download distribution, with the top 1% of podcasts receiving 99% of downloads.
When it comes to how much ad revenue the Canadian podcast industry brings in, "there is no definitive answer" as "no one is doing the measurement," says Jeff Ulster, co-founder and chief content and technology officer for The Podcast Exchange. Ulster estimates, based on the Interactive Advertising Bureau's data, that in between $5 to $10 million was spent on podcasts in Canada by advertisers and brands last year.
Ulster points to a 2019 CRTC communications' monitoring report stating that, in 2018, $1.5 billion CAD was generated in radio ad revenues. What's more, he says from 2019 to 2020, the buyable share of audio to podcasts was 9% of all audio. If podcasts got its fair share of that, Ulster notes, it would be $135 million in potential ad revenue.
"Clearly, that's not what's being spent. But that's the potential value," he says.
Whether or not podcasts are worth the investment for brands varies and depends on the type of brand.
Scott Stewart, general manager at Glassroom, doesn't view podcasts as a performance-based ROI medium for brands, but rather an engagement platform that, if the content is compelling enough, has the potential to keep listeners tuned in for an extended period of time, for multiple episodes.
"The downside is podcasts still represent [around] 3% of total time spent with audio as a channel – and that's inclusive of terrestrial radio, digital streaming and such," Stewart says. "The overall reach capabilities of it are still very, very low. Where I think you can generate ROI from podcasts is if you have a longer term brand building strategy where your commitment is more of an 'always on' approach over a longer duration versus at a campaign or product level."
Buying ads on existing podcasts isn't the only way to engage listeners. Indigo launched its branded wellness podcast, Well Said, last week, in part, to drive sales of products at its new Wellness Shop. Stewart says brands in complex categories, like wealth management, would be better suited for a longer term brand building strategy and investing in a branded podcast, such as Interac's "Earning Curve."
A wealth management brand may be better suited for a longer term podcast play, or even a branded podcast, so they can possibly draw attention to its senior economists or spokespeople to talk about long term investment strategies, projections and leverage this longer form content to demonstrate the value of their advice, Stewart says. In contrast, a CPG or retail brand, may not be best suited for a longer form content play like a podcast, as they are selling fast-moving consumer goods.
"Brands who are invested in building equity long term, in a deeper more meaningful way, and have longer form communication needs to communicate all the benefits of their product offering or service, would do very well," he says. "On the other side of the coin, product advertising doesn't necessarily need that type of longer form – it would be fine with ads."
While there is no direct call to action or transaction for brands in either a branded podcast or ad placements, Stewart says the main reason why podcasts are not an ROI medium is simply due to lack of scale.
"When you look at the average number of podcasts somebody listens to a month (maybe the number is two), comparatively, to a medium where people are on it an hour a day, when you look at the total aggregate of the audiences you're able to deliver with frequency and consistency…messaging takes time," he says.
Sarah Thompson, CSO at Mindshare, notes that podcasts are a "crucial part of" an overall audio planning strategy, but that there are other things to keep in mind.
"You have to consider the management of frequency, audience and the context of the ad. There are more programmatic solutions in place that a brand can lean into for more reach and efficiency in their podcast and audio approach," she says.